Democratic governor getting to shape Kansas' top court
U.S. Law Review
The Kansas Supreme Court's chief justice plans to retire before the end of the year, allowing first-year Democratic Gov. Laura Kelly to leave a bigger mark on the state's highest court than her conservative Republican predecessors.

Chief Justice Lawton Nuss announced Friday that he would step down Dec. 17 after serving on the court since 2002 and as chief justice since 2010. During Nuss' tenure as chief justice, GOP conservatives increasingly criticized the court as too liberal and too activist for the state over rulings on abortion, capital punishment and public school funding.

His announcement came a little more than two weeks after Justice Lee Johnson, another target of criticism on the right, announced plans to retire in September. That means Kelly will have two appointments to the seven-member court since she took office in January when conservative GOP Govs. Sam Brownback and Jeff Colyer had only one appointee between them during the previous eight years.

Both justices voted repeatedly to direct legislators to increase education funding in recent years and were part of the 6-1 majority that declared in April that the state constitution protects access to abortion as a "fundamental" right. They also voted to overturn death sentences in capital murder cases, though Nuss concluded that the death penalty law itself is constitutional.
Related listings
U.S. Law Review

06/29/2019

The Supreme Court is forbidding President Donald Trump's administration from adding a citizenship question to the 2020 census for now. The court says the Trump administration's explanation for wanting to add the question was "more o...

U.S. Law Review

05/12/2019

A federal appeals court ruled Friday the Trump administration acted in an "arbitrary and capricious" manner when it sought to end an Obama-era program that shields young immigrants from deportation.A three-judge panel of the 4th U.S. Circ...

U.S. Law Review

04/18/2019

A Louisiana abortion clinic is asking the Supreme Court to strike down regulations that could leave the state with just one clinic.A divided high court had previously agreed to block the law pending a full review of the case.An appeal being filed wit...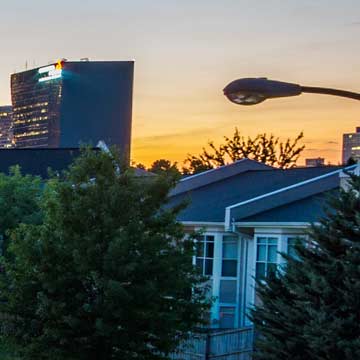 USCIS Adjusting Premium Processing Fee
U.S. Citizenship and Immigration Services (USCIS) announced today it is adjusting the premium processing fee for Form I-129, Petition for a Nonimmigrant Worker and Form I-140, Immigrant Petition for Alien Workers beginning on Oct. 1, 2018 to more effectively adjudicate petitions and maintain effective service to petitioners.

The premium processing fee will increase to $1,410, a 14.92 percent increase (after rounding) from the current fee of $1,225. This increase, which is done in accordance with the Immigration and Nationality Act, represents the percentage change in inflation since the fee was last increased in 2010 based on the Consumer Price Index for all Urban Consumers.

"Because premium processing fees have not been adjusted since 2010, our ability to improve the adjudications and service processes for all petitioners has been hindered as we've experienced significantly higher demand for immigration benefits. Ultimately, adjusting the premium processing fee will allow us to continue making necessary investments in staff and technology to administer various immigration benefit requests more effectively and efficiently," said Chief Financial Officer Joseph Moore. "USCIS will continue adjudicating all petitions on a case-by-case basis to determine if they meet all standards required under applicable law, policies, and regulations."

Premium processing is an optional service that is currently authorized for certain petitioners filing Forms I-129 or I-140. The system allows petitioners to request 15-day processing of certain employment-based immigration benefit requests if they pay an extra fee. The premium processing fee is paid in addition to the base filing fee and any other applicable fees, which cannot be waived.