The Latest: Supreme Court blocks census citizenship question
U.S. Law Review
The Supreme Court is forbidding President Donald Trump's administration from adding a citizenship question to the 2020 census for now. The court says the Trump administration's explanation for wanting to add the question was "more of a distraction" than an explanation.

It's unclear whether the administration would have time to provide a fuller account. Census forms are supposed to be printed beginning next week.

The court ruled 5-4 on Thursday, with Chief Justice John Roberts joining the four liberals in the relevant part of the outcome.

A lower court found the administration violated federal law in the way it tried to add a question broadly asking about citizenship for the first time since 1950.

The Census Bureau's own experts have predicted that millions of Hispanics and immigrants would go uncounted if the census asked everyone if he or she is an American citizen.

The Supreme Court says federal courts have no role to play in policing political districts drawn for partisan gain. The decision could embolden political line-drawing for partisan gain when state lawmakers undertake the next round of redistricting following the 2020 census.

The justices said by a 5-4 vote Thursday that claims of partisan gerrymandering do not belong in federal court. The court's conservative, Republican-appointed majority says that voters and elected officials should be the arbiters of what is a political dispute.

The court rejected challenges to Republican-drawn congressional districts in North Carolina and a Democratic district in Maryland.
Related listings
U.S. Law Review

05/12/2019

A federal appeals court ruled Friday the Trump administration acted in an "arbitrary and capricious" manner when it sought to end an Obama-era program that shields young immigrants from deportation.A three-judge panel of the 4th U.S. Circ...

U.S. Law Review

04/18/2019

A Louisiana abortion clinic is asking the Supreme Court to strike down regulations that could leave the state with just one clinic.A divided high court had previously agreed to block the law pending a full review of the case.An appeal being filed wit...

U.S. Law Review

04/05/2019

A week after Michael Avenatti's shocking arrest in New York, the attorney famous for representing porn star Stormy Daniels in legal battles against President Donald Trump will be back in federal court Monday to face fraud charges in California....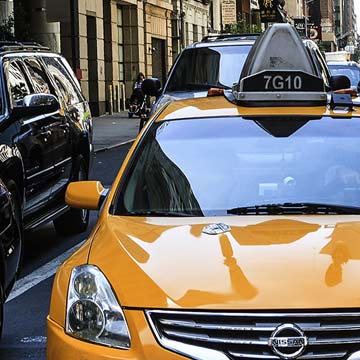 Any contracts or any transactions can go awry at any time
We know your business means a lot to you and want to understand all the aspects of your business so that we can help you in the best ways possible. We don't discriminate depending on the size of your company. Our mission statement is to represent all business owners and entrepreneurs by navigating them through the rough waters of business litigation and guiding them to success.

We are attorneys who want to make sure we understand your business objectives and goals before we start providing you with legal counsel individualized to your business. We know what it means to be dedicated to your business. After all, we are a business as well. And just like you, we want to provide the best service we can to our clients.

Any contracts or any transactions can go awry at any time. Sometimes, making important business decisions without legal help from business attorneys could cost you your business.We don't want you or your business to be misconstrued by anyone. Our attorneys make sure that we communicate with you often to make sure we are giving you the legal guidance you need at all times. We make sure we are responsive in a timely-manner with every single one of our clients to help them identify risks and prevent legal battles before they arise.