Republicans challenge New Mexico redistricting after loss
U.S. Law Review
The New Mexico Supreme Court is scheduled to hear oral arguments Monday in a legal challenge to a congressional map that divvies up a politically conservative region of the state.

It's one of several court battles in states from Kentucky to Utah regarding U.S. House districts enacted by state legislatures and alleged constitutional violations.

The Republican Party and several other plaintiffs have accused Democratic lawmakers in New Mexico of breaking up the southeastern corner of the state — an oil producing region and Republican stronghold — into three districts "for raw political gain."

The case holds implications for the 2nd Congressional District where Democrat Gabe Vasquez in November ousted incumbent U.S. Rep. Yvette Herrell. The majority-Hispanic district currently stretches from the U.S. border with Mexico across desert oilfields and portions of Albuquerque.

Clovis-based District Judge Fred Van Soelen in April cleared the way for Republicans to challenge the new congressional map, while barring immediate changes that might have disrupted the 2022 midterm election.

Democratic Gov. Michelle Lujan Grisham and leading Democratic legislators have asked the Supreme Court to intervene and preserve their redistricting plan. They say new boundaries to the state's three congressional districts were vetted appropriately through the political process to ensure more competitive districts that reflect population shifts, with deference to Native American communities.
Related listings
U.S. Law Review

01/02/2023

Prosecutors plan to seek a decades-long prison sentence for a man who is expected to plead guilty this week to opening fire in a subway car and wounding 10 riders in an attack that shocked New York City.Frank James, 63, is scheduled to enter a guilty...

U.S. Law Review

12/27/2022

A Manhattan federal judge known for swift decisions and a no-nonsense demeanor during three decades of overseeing numerous high-profile cases was assigned Tuesday to Sam Bankman-Fried's cryptocurrency case.The case was relegated to Judge Lewis ...

U.S. Law Review

12/10/2022

Lawyers for a doctor who intentionally defied a Texas abortion law that the lawyers called a "bounty-hunting scheme" say a court has dismissed a test of whether members of the public can sue providers who violate the restrictions for at l...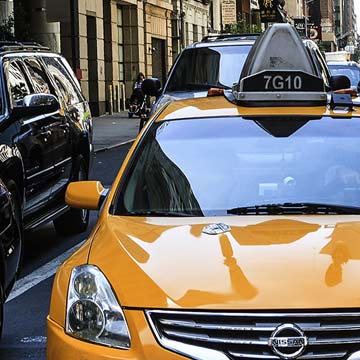 Any contracts or any transactions can go awry at any time
We know your business means a lot to you and want to understand all the aspects of your business so that we can help you in the best ways possible. We don't discriminate depending on the size of your company. Our mission statement is to represent all business owners and entrepreneurs by navigating them through the rough waters of business litigation and guiding them to success.

We are attorneys who want to make sure we understand your business objectives and goals before we start providing you with legal counsel individualized to your business. We know what it means to be dedicated to your business. After all, we are a business as well. And just like you, we want to provide the best service we can to our clients.

Any contracts or any transactions can go awry at any time. Sometimes, making important business decisions without legal help from business attorneys could cost you your business.We don't want you or your business to be misconstrued by anyone. Our attorneys make sure that we communicate with you often to make sure we are giving you the legal guidance you need at all times. We make sure we are responsive in a timely-manner with every single one of our clients to help them identify risks and prevent legal battles before they arise.