Supreme Court to take up right to carry gun for self-defense
U.S. Law Review
The Supreme Court agreed on Monday to hear an appeal to expand gun rights in the United States in a New York case over the right to carry a firearm in public for self-defense. The case marks the court's first foray into gun rights since Justice Amy Coney Barrett came on board in October, making a 6-3 conservative majority.

The justices said Monday they will review a lower-court ruling that upheld New York's restrictive gun permit law. The court's decision to take on the case follows mass shootings in recent weeks in Indiana, Georgia, Colorado and California and comes amid congressional efforts to tighten gun laws. President Joe Biden also has announced several executive actions to combat what he called an "epidemic and an international embarrassment" of gun violence in America.

The case is especially significant during the coronavirus pandemic, said Eric Tirschwell, the legal director of Everytown for Gun Safety, a gun control group backed by former New York Mayor Michael Bloomberg. "Gun violence has only worsened during the pandemic, and a ruling that opened the door to weakening our gun laws could make it even harder for cities and states to grapple with this public health crisis," Tirschwell said.

The court had turned down review of the issue in June, before Justice Ruth Bader Ginsburg's death.

New York is among eight states that limit who has the right to carry a weapon in public. The others are: California, Delaware, Hawaii, Maryland, Massachusetts, New Jersey and Rhode Island.
Related listings
U.S. Law Review

04/05/2021

The Supreme Court sided Monday with Google in an $8 billion copyright dispute with Oracle over the internet company's creation of the Android operating system used on most smartphones worldwide.To create Android, which was released in 2007, Goo...

U.S. Law Review

04/01/2021

A federal judge refused Thursday to set bail for a Texas man who was wearing a T-shirt that said, "I Was There, Washington D.C., January 6, 2021," when he was arrested on charges he stormed the U.S. Capitol on Jan. 6.U.S. Judge Carl Nicho...

U.S. Law Review

03/20/2021

New Mexico Gov. Michelle Lujan Grisham has appointed a judge to the state Court of Appeals to fill a vacancy created by Justice Julie J. Vargas' appointment to the state Supreme Court.The state's 4th Judicial District Chief Judge Gerald E...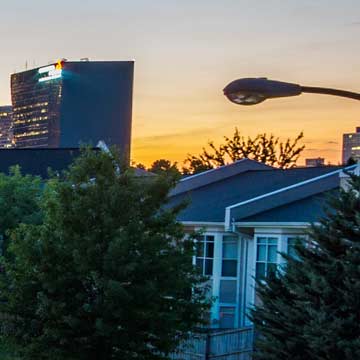 USCIS Adjusting Premium Processing Fee
U.S. Citizenship and Immigration Services (USCIS) announced today it is adjusting the premium processing fee for Form I-129, Petition for a Nonimmigrant Worker and Form I-140, Immigrant Petition for Alien Workers beginning on Oct. 1, 2018 to more effectively adjudicate petitions and maintain effective service to petitioners.

The premium processing fee will increase to $1,410, a 14.92 percent increase (after rounding) from the current fee of $1,225. This increase, which is done in accordance with the Immigration and Nationality Act, represents the percentage change in inflation since the fee was last increased in 2010 based on the Consumer Price Index for all Urban Consumers.

"Because premium processing fees have not been adjusted since 2010, our ability to improve the adjudications and service processes for all petitioners has been hindered as we've experienced significantly higher demand for immigration benefits. Ultimately, adjusting the premium processing fee will allow us to continue making necessary investments in staff and technology to administer various immigration benefit requests more effectively and efficiently," said Chief Financial Officer Joseph Moore. "USCIS will continue adjudicating all petitions on a case-by-case basis to determine if they meet all standards required under applicable law, policies, and regulations."

Premium processing is an optional service that is currently authorized for certain petitioners filing Forms I-129 or I-140. The system allows petitioners to request 15-day processing of certain employment-based immigration benefit requests if they pay an extra fee. The premium processing fee is paid in addition to the base filing fee and any other applicable fees, which cannot be waived.