Top Arizona court rules frozen embryos in breakup must be donated
U.S. Law Review
The Arizona Supreme Court released a decision Thursday in a case that determined if a woman can use her frozen embryos to have a baby even if her ex-husband disagrees.

A trial court had ruled against Torres, saying the contract she and her then-boyfriend had signed in 2014 clearly said both parties must agree to implantation in the event of a separation or divorce. Torres had an aggressive cancer and wanted to preserve her ability to have children after treatment.

The state Court of Appeals overturned that ruling in a 2-1 decision last March. The court held that the contract was unclear and that Torres' interests in having a child outweighed John Terrell's interest in not becoming a father who could be forced to pay child support.

The Arizona Legislature changed the law in 2018 in response to Torres' case. The law now allows a former spouse to use the embryos against their former partner's wishes, but relieves the ex-spouse of parental responsibilities like child support.
Related listings
U.S. Law Review

01/11/2020

The Supreme Court on Monday left in place the conviction of a Massachusetts woman who sent her boyfriend text messages urging him to kill himself.Michelle Carter is serving a 15-month sentence after being convicted of involuntary manslaughter in the ...

U.S. Law Review

12/29/2019

The state Supreme Court has unanimously ruled that drivers must use their signal every time they turn or change lanes on a roadway.Thursday's ruling reverses a Court of Appeals ruling that said a signal is required only when public safety is af...

U.S. Law Review

12/18/2019

From campuses along India's Himalayan northern border to its southern Malabar Coast, a student-led protest movement against a new law that grants citizenship on the basis of religion spread nationwide on Wednesday despite efforts by the governm...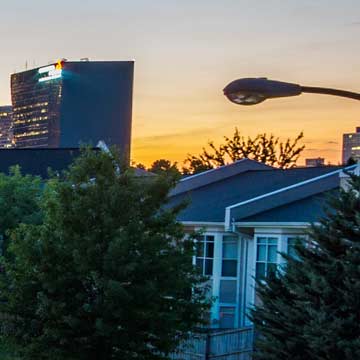 USCIS Adjusting Premium Processing Fee
U.S. Citizenship and Immigration Services (USCIS) announced today it is adjusting the premium processing fee for Form I-129, Petition for a Nonimmigrant Worker and Form I-140, Immigrant Petition for Alien Workers beginning on Oct. 1, 2018 to more effectively adjudicate petitions and maintain effective service to petitioners.

The premium processing fee will increase to $1,410, a 14.92 percent increase (after rounding) from the current fee of $1,225. This increase, which is done in accordance with the Immigration and Nationality Act, represents the percentage change in inflation since the fee was last increased in 2010 based on the Consumer Price Index for all Urban Consumers.

"Because premium processing fees have not been adjusted since 2010, our ability to improve the adjudications and service processes for all petitioners has been hindered as we've experienced significantly higher demand for immigration benefits. Ultimately, adjusting the premium processing fee will allow us to continue making necessary investments in staff and technology to administer various immigration benefit requests more effectively and efficiently," said Chief Financial Officer Joseph Moore. "USCIS will continue adjudicating all petitions on a case-by-case basis to determine if they meet all standards required under applicable law, policies, and regulations."

Premium processing is an optional service that is currently authorized for certain petitioners filing Forms I-129 or I-140. The system allows petitioners to request 15-day processing of certain employment-based immigration benefit requests if they pay an extra fee. The premium processing fee is paid in addition to the base filing fee and any other applicable fees, which cannot be waived.