Top Arizona court rules frozen embryos in breakup must be donated
U.S. Law Review
The Arizona Supreme Court released a decision Thursday in a case that determined if a woman can use her frozen embryos to have a baby even if her ex-husband disagrees.

A trial court had ruled against Torres, saying the contract she and her then-boyfriend had signed in 2014 clearly said both parties must agree to implantation in the event of a separation or divorce. Torres had an aggressive cancer and wanted to preserve her ability to have children after treatment.

The state Court of Appeals overturned that ruling in a 2-1 decision last March. The court held that the contract was unclear and that Torres' interests in having a child outweighed John Terrell's interest in not becoming a father who could be forced to pay child support.

The Arizona Legislature changed the law in 2018 in response to Torres' case. The law now allows a former spouse to use the embryos against their former partner's wishes, but relieves the ex-spouse of parental responsibilities like child support.
Related listings
U.S. Law Review

01/11/2020

The Supreme Court on Monday left in place the conviction of a Massachusetts woman who sent her boyfriend text messages urging him to kill himself.Michelle Carter is serving a 15-month sentence after being convicted of involuntary manslaughter in the ...

U.S. Law Review

12/29/2019

The state Supreme Court has unanimously ruled that drivers must use their signal every time they turn or change lanes on a roadway.Thursday's ruling reverses a Court of Appeals ruling that said a signal is required only when public safety is af...

U.S. Law Review

12/18/2019

From campuses along India's Himalayan northern border to its southern Malabar Coast, a student-led protest movement against a new law that grants citizenship on the basis of religion spread nationwide on Wednesday despite efforts by the governm...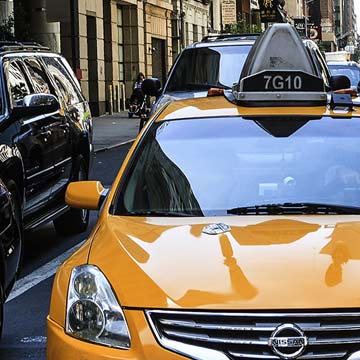 Any contracts or any transactions can go awry at any time
We know your business means a lot to you and want to understand all the aspects of your business so that we can help you in the best ways possible. We don't discriminate depending on the size of your company. Our mission statement is to represent all business owners and entrepreneurs by navigating them through the rough waters of business litigation and guiding them to success.

We are attorneys who want to make sure we understand your business objectives and goals before we start providing you with legal counsel individualized to your business. We know what it means to be dedicated to your business. After all, we are a business as well. And just like you, we want to provide the best service we can to our clients.

Any contracts or any transactions can go awry at any time. Sometimes, making important business decisions without legal help from business attorneys could cost you your business.We don't want you or your business to be misconstrued by anyone. Our attorneys make sure that we communicate with you often to make sure we are giving you the legal guidance you need at all times. We make sure we are responsive in a timely-manner with every single one of our clients to help them identify risks and prevent legal battles before they arise.