Trump announces new list of potential Supreme Court picks
U.S. Law Review
U.S. President Donald Trump announced at the White House on Wednesday a new list of 20 more candidates he would consider nominating to the Supreme Court, which is widely seen as his latest effort to bolster support among conservative voters in the November elections.

Among the names added to the list are three sitting Republican Senators -- Ted Cruz of Texas, Tom Cotton of Arkansas and Josh Hawley of Missouri.

Meanwhile, Trump claimed his Democratic rival Joe Biden did not release his own list of potential nominees to the Supreme Court because "they are so far left could never withstand scrutiny."

"Unfortunately, there is a growing radical left movement that rejects the principle of equal treatment under the law," the president said. "If this extreme movement is granted a majority on the Supreme Court, it will fundamentally transform America without a single vote of Congress."

Judicial Crisis Network President Carrie Severino, a former clerk for Justice Clarence Thomas, told Fox News earlier this summer that she expects Trump's Supreme Court list to be a major factor in the upcoming election.

"Twenty-one percent of voters said that the Supreme Court was their number one issue. That's more than a fifth of the voters. So it was hugely significant," she said.

The list was first released in the later stages of the 2016 Republican presidential primary with the aim to reassure conservatives suspicious of Trump that he would make Supreme Court picks in line with their priorities.
Related listings
U.S. Law Review

08/02/2020

Ex-Malaysian Prime Minister Najib Razak arrived at court Tuesday for a verdict in the first of several corruption trials linked to the multibillion-dollar looting of the 1MDB state investment fund.The outcome is widely seen as a test of the rule of l...

U.S. Law Review

07/18/2020

When the U.S. Supreme Court decided this month that the presidency isn't a shield against a New York prosecutor's criminal investigation, the justices didn't say whether the same goes for civil suits against the president in state c...

U.S. Law Review

07/05/2020

Johnny Depp's lawyers have failed to stop the American actor's ex-wife, Amber Heard, from attending his libel trial against the British tabloid newspaper The Sun until she is called to give evidence.In a court order published on Saturday,...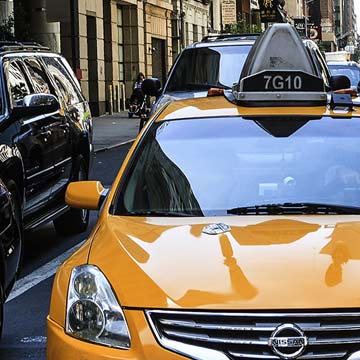 Any contracts or any transactions can go awry at any time
We know your business means a lot to you and want to understand all the aspects of your business so that we can help you in the best ways possible. We don't discriminate depending on the size of your company. Our mission statement is to represent all business owners and entrepreneurs by navigating them through the rough waters of business litigation and guiding them to success.

We are attorneys who want to make sure we understand your business objectives and goals before we start providing you with legal counsel individualized to your business. We know what it means to be dedicated to your business. After all, we are a business as well. And just like you, we want to provide the best service we can to our clients.

Any contracts or any transactions can go awry at any time. Sometimes, making important business decisions without legal help from business attorneys could cost you your business.We don't want you or your business to be misconstrued by anyone. Our attorneys make sure that we communicate with you often to make sure we are giving you the legal guidance you need at all times. We make sure we are responsive in a timely-manner with every single one of our clients to help them identify risks and prevent legal battles before they arise.