Trump, Biden lawyer up, brace for White House legal battle
U.S. Law Review
President Donald Trump's and Democratic rival Joe Biden's campaigns are assembling armies of powerful lawyers for the possibility that the race for the White House is decided not at the ballot box but in court.

They have been engaging in a lawyer's version of tabletop war games, churning out draft pleadings, briefs and memos to cover scenarios that read like the stuff of a law school hypothetical more than a real-life case in a democracy.

Attorneys for the Republicans and the Democrats are already clashing in courts across the U.S. over mailed-in ballot deadlines and other issues brought on by the coronavirus pandemic. And as Trump tries to sow doubt in the legitimacy of the Nov. 3 election, both sides have built massive legal operations readying for a bitterly disputed race that lands at the Supreme Court.

"We've been preparing for this for well over a year," Republican National Committee Chief Counsel Justin Riemer told The Associated Press. "We've been working with the campaign on our strategy for recount preparation, for Election Day operations and our litigation strategy."

On the Democratic side, the Biden campaign's election protection program includes a special national litigation team involving hundreds of lawyers led by Walter Dellinger, acting solicitor general in the Clinton administration, and Donald Verrilli, a solicitor general under President Barack Obama, among others. Bob Bauer, a former White House counsel to Obama, and Biden campaign general counsel Dana Remus are focused on protecting the rights of voters, who have been enduring long lines at polling places around the country on the belief that the presidential election will be decided by their ballots.

Both sides are informed by the experience of the 2000 election, which was ultimately decided by the Supreme Court in Bush v. Gore. But this year, because Trump has pushed unsubstantiated claims about the potential for voter fraud with increased voting by mail, sowing doubt about the integrity of the result, lawyers are preparing for a return trip before the high court.
Related listings
U.S. Law Review

10/17/2020

Pennsylvania's highest court granted a request Wednesday to wade into a fight over whether counties should count mail-in ballots when a voter's signature doesn't necessarily match the one on their registration. In its brief order, t...

U.S. Law Review

10/13/2020

To hear Democrats tell it, a Supreme Court with President Donald Trump's nominee Amy Coney Barrett could quickly get rid of the law that gives more than 20 million Americans health insurance coverage. But that's not the inevitable outcome...

U.S. Law Review

10/09/2020

Supreme Court nominee Amy Coney Barrett served as a "handmaid," the term then used for high-ranking female leaders in the People of Praise religious community, an old directory for the group's members shows.Barrett has thus far refu...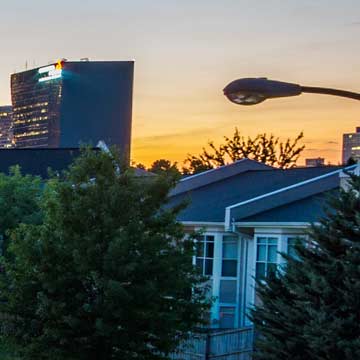 USCIS Adjusting Premium Processing Fee
U.S. Citizenship and Immigration Services (USCIS) announced today it is adjusting the premium processing fee for Form I-129, Petition for a Nonimmigrant Worker and Form I-140, Immigrant Petition for Alien Workers beginning on Oct. 1, 2018 to more effectively adjudicate petitions and maintain effective service to petitioners.

The premium processing fee will increase to $1,410, a 14.92 percent increase (after rounding) from the current fee of $1,225. This increase, which is done in accordance with the Immigration and Nationality Act, represents the percentage change in inflation since the fee was last increased in 2010 based on the Consumer Price Index for all Urban Consumers.

"Because premium processing fees have not been adjusted since 2010, our ability to improve the adjudications and service processes for all petitioners has been hindered as we've experienced significantly higher demand for immigration benefits. Ultimately, adjusting the premium processing fee will allow us to continue making necessary investments in staff and technology to administer various immigration benefit requests more effectively and efficiently," said Chief Financial Officer Joseph Moore. "USCIS will continue adjudicating all petitions on a case-by-case basis to determine if they meet all standards required under applicable law, policies, and regulations."

Premium processing is an optional service that is currently authorized for certain petitioners filing Forms I-129 or I-140. The system allows petitioners to request 15-day processing of certain employment-based immigration benefit requests if they pay an extra fee. The premium processing fee is paid in addition to the base filing fee and any other applicable fees, which cannot be waived.