High court nominee served as 'handmaid' in religious group
U.S. Law Review
Supreme Court nominee Amy Coney Barrett served as a "handmaid," the term then used for high-ranking female leaders in the People of Praise religious community, an old directory for the group's members shows.

Barrett has thus far refused to discuss her membership in the Christian organization, which opposes abortion and, according to former members, holds that men are divinely ordained as the "head" of both the family and faith, while it is the duty of wives to submit to them.

Portions of two People of Praise directory pages for the South Bend, Indiana, branch were shared with The Associated Press by a former member of the community on condition of anonymity because of the sensitivity of the issue and because this person still has family members in People of Praise. A second former member, Gene Stowe, who left the South Bend branch on good terms several years ago, confirmed the authenticity of the directory pages. He said he could not say precisely what year the directory was from, but that it had to be 2013 or earlier because one of the people listed had by then moved to another state.

All the top leaders within People of Praise are male, but in each of the group's 22 regional branches a select group of women is entrusted with mentoring and offering spiritual guidance to other female members. Until recently, these female leaders were called "handmaids," a reference to Jesus' mother Mary, who according to the Bible called herself "the handmaid of the Lord." The organization recently changed the terminology to "woman leader" because it had newly negative connotations after Margaret Atwood's dystopian novel "The Handmaid's Tale" was turned into a popular television show.

The leaders run weekly men's or women's groups of about half a dozen people where they pray and talk together, and where the leaders offer advice and guidance. They will also organize to help others in the community, such as providing meals when someone gets sick. Under the organization's rules, no female leader can provide pastoral supervision to a man, former members said.

The White House on Wednesday defended Barrett. "These allegations are offensive and driven by anti-religious bigotry. Judge Barrett is an independent jurist with an exceptional record," spokesman Judd Deere said. People of Praise's belief system is rooted in the Catholic Pentecostal movement, which emphasizes a personal relationship with Jesus and can include baptism in the Holy Spirit. As practiced by People of Praise, that can include praying in tongues to receive divine prophecies, heal the sick and cast out evil spirits, according to documents and former members.

Founded in 1971, the nonprofit organization has 22 branches across North America. It is not a church, but a faith community that includes people from several Christian denominations, though most of its roughly 1,800 adult members are Roman Catholic.

The existence of the directory listing Barrett's name as a handmaid was first reported by The Washington Post late Tuesday. The AP reported last week that a 2006 issue of the group's internal magazine, Vine & Branches, included a photograph showing that Barrett had attend a national conference reserved for top female leaders in People of Praise.
Related listings
U.S. Law Review

10/06/2020

The Supreme Court on Monday reinstated a requirement that South Carolina voters using absentee ballots in November's election get a witness to sign their ballots.Democrats had sought to have the requirement put on hold because of the coronaviru...

U.S. Law Review

09/17/2020

The Supreme Court said Wednesday it will start its new term next month the way it ended the last one, with arguments by telephone because of the coronavirus pandemic and live audio available to the public.With 87-year-old Justice Ruth Bader Ginsburg ...

U.S. Law Review

09/13/2020

U.S. President Donald Trump announced at the White House on Wednesday a new list of 20 more candidates he would consider nominating to the Supreme Court, which is widely seen as his latest effort to bolster support among conservative voters in the No...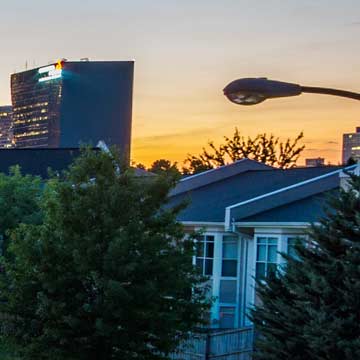 USCIS Adjusting Premium Processing Fee
U.S. Citizenship and Immigration Services (USCIS) announced today it is adjusting the premium processing fee for Form I-129, Petition for a Nonimmigrant Worker and Form I-140, Immigrant Petition for Alien Workers beginning on Oct. 1, 2018 to more effectively adjudicate petitions and maintain effective service to petitioners.

The premium processing fee will increase to $1,410, a 14.92 percent increase (after rounding) from the current fee of $1,225. This increase, which is done in accordance with the Immigration and Nationality Act, represents the percentage change in inflation since the fee was last increased in 2010 based on the Consumer Price Index for all Urban Consumers.

"Because premium processing fees have not been adjusted since 2010, our ability to improve the adjudications and service processes for all petitioners has been hindered as we've experienced significantly higher demand for immigration benefits. Ultimately, adjusting the premium processing fee will allow us to continue making necessary investments in staff and technology to administer various immigration benefit requests more effectively and efficiently," said Chief Financial Officer Joseph Moore. "USCIS will continue adjudicating all petitions on a case-by-case basis to determine if they meet all standards required under applicable law, policies, and regulations."

Premium processing is an optional service that is currently authorized for certain petitioners filing Forms I-129 or I-140. The system allows petitioners to request 15-day processing of certain employment-based immigration benefit requests if they pay an extra fee. The premium processing fee is paid in addition to the base filing fee and any other applicable fees, which cannot be waived.