US to get 9th justice with Dems powerless to block Barrett
U.S. Law Review
A divided Senate is set to confirm Amy Coney Barrett to the Supreme Court, giving the country a ninth justice Monday as Republicans overpower Democratic opposition to secure President Donald Trump's nominee the week before Election Day.

Democratic leaders asked Vice President Mike Pence to stay away from presiding over her Senate confirmation due to potential health risks after his aides tested positive for COVID-19. But although Pence isn't needed to break a tie, the vote would present a dramatic opportunity for him to preside over confirmation of Trump's third Supreme Court justice.

Senate Democratic leader Chuck Schumer and his leadership team wrote that not only would Pence's presence violate Centers for Disease Control and Prevention guidelines, "it would also be a violation of common decency and courtesy."
Philadelphia victim's family sought ambulance, not police

But Senate Republicans control the chamber and Barrett's confirmation isn't in doubt. Senate Majority Leader Mitch McConnell scoffed at the "apocalyptic" warnings from critics that the judicial branch was becoming mired in partisan politics as he defended its transformation under his watch.

"This is something to be really proud of and feel good about," the Republican leader said Sunday during a rare weekend session.

McConnell said that unlike legislative actions that can be undone by new presidents or lawmakers, "they won't be able to do much about this for a long time to come."

Schumer, of New York, said the Trump administration's drive to install Barrett during the coronavirus crisis shows "the Republican Party is willing to ignore the pandemic in order to rush this nominee forward."

To underscore the potential health risks, Schumer urged his colleagues Sunday not to linger in the chamber but "cast your votes quickly and from a safe distance." Some GOP senators tested positive for the coronavirus following a Rose Garden event with Trump to announce Barrett's nomination, but they have since said they have been cleared by their doctors from quarantine. Pence's office said the vice president tested negative for the virus on Monday.

The confirmation was expected to be the first of a Supreme Court nominee so close to a presidential election. It's also one of the first high court nominees in recent memory receiving no support from the minority party, a pivot from not long ago when a president's picks often won wide support.
Related listings
U.S. Law Review

10/24/2020

President Donald Trump's and Democratic rival Joe Biden's campaigns are assembling armies of powerful lawyers for the possibility that the race for the White House is decided not at the ballot box but in court. They have been engaging in ...

U.S. Law Review

10/17/2020

Pennsylvania's highest court granted a request Wednesday to wade into a fight over whether counties should count mail-in ballots when a voter's signature doesn't necessarily match the one on their registration. In its brief order, t...

U.S. Law Review

10/13/2020

To hear Democrats tell it, a Supreme Court with President Donald Trump's nominee Amy Coney Barrett could quickly get rid of the law that gives more than 20 million Americans health insurance coverage. But that's not the inevitable outcome...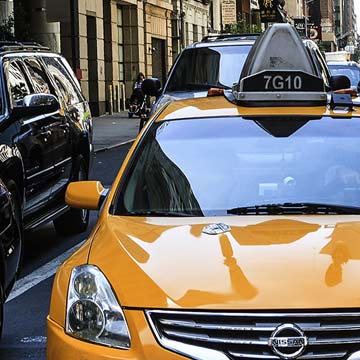 Any contracts or any transactions can go awry at any time
We know your business means a lot to you and want to understand all the aspects of your business so that we can help you in the best ways possible. We don't discriminate depending on the size of your company. Our mission statement is to represent all business owners and entrepreneurs by navigating them through the rough waters of business litigation and guiding them to success.

We are attorneys who want to make sure we understand your business objectives and goals before we start providing you with legal counsel individualized to your business. We know what it means to be dedicated to your business. After all, we are a business as well. And just like you, we want to provide the best service we can to our clients.

Any contracts or any transactions can go awry at any time. Sometimes, making important business decisions without legal help from business attorneys could cost you your business.We don't want you or your business to be misconstrued by anyone. Our attorneys make sure that we communicate with you often to make sure we are giving you the legal guidance you need at all times. We make sure we are responsive in a timely-manner with every single one of our clients to help them identify risks and prevent legal battles before they arise.