US to get 9th justice with Dems powerless to block Barrett
U.S. Law Review
A divided Senate is set to confirm Amy Coney Barrett to the Supreme Court, giving the country a ninth justice Monday as Republicans overpower Democratic opposition to secure President Donald Trump's nominee the week before Election Day.

Democratic leaders asked Vice President Mike Pence to stay away from presiding over her Senate confirmation due to potential health risks after his aides tested positive for COVID-19. But although Pence isn't needed to break a tie, the vote would present a dramatic opportunity for him to preside over confirmation of Trump's third Supreme Court justice.

Senate Democratic leader Chuck Schumer and his leadership team wrote that not only would Pence's presence violate Centers for Disease Control and Prevention guidelines, "it would also be a violation of common decency and courtesy."
Philadelphia victim's family sought ambulance, not police

But Senate Republicans control the chamber and Barrett's confirmation isn't in doubt. Senate Majority Leader Mitch McConnell scoffed at the "apocalyptic" warnings from critics that the judicial branch was becoming mired in partisan politics as he defended its transformation under his watch.

"This is something to be really proud of and feel good about," the Republican leader said Sunday during a rare weekend session.

McConnell said that unlike legislative actions that can be undone by new presidents or lawmakers, "they won't be able to do much about this for a long time to come."

Schumer, of New York, said the Trump administration's drive to install Barrett during the coronavirus crisis shows "the Republican Party is willing to ignore the pandemic in order to rush this nominee forward."

To underscore the potential health risks, Schumer urged his colleagues Sunday not to linger in the chamber but "cast your votes quickly and from a safe distance." Some GOP senators tested positive for the coronavirus following a Rose Garden event with Trump to announce Barrett's nomination, but they have since said they have been cleared by their doctors from quarantine. Pence's office said the vice president tested negative for the virus on Monday.

The confirmation was expected to be the first of a Supreme Court nominee so close to a presidential election. It's also one of the first high court nominees in recent memory receiving no support from the minority party, a pivot from not long ago when a president's picks often won wide support.
Related listings
U.S. Law Review

10/24/2020

President Donald Trump's and Democratic rival Joe Biden's campaigns are assembling armies of powerful lawyers for the possibility that the race for the White House is decided not at the ballot box but in court. They have been engaging in ...

U.S. Law Review

10/17/2020

Pennsylvania's highest court granted a request Wednesday to wade into a fight over whether counties should count mail-in ballots when a voter's signature doesn't necessarily match the one on their registration. In its brief order, t...

U.S. Law Review

10/13/2020

To hear Democrats tell it, a Supreme Court with President Donald Trump's nominee Amy Coney Barrett could quickly get rid of the law that gives more than 20 million Americans health insurance coverage. But that's not the inevitable outcome...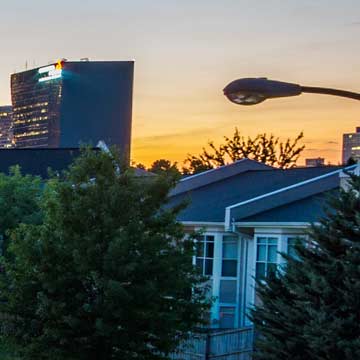 USCIS Adjusting Premium Processing Fee
U.S. Citizenship and Immigration Services (USCIS) announced today it is adjusting the premium processing fee for Form I-129, Petition for a Nonimmigrant Worker and Form I-140, Immigrant Petition for Alien Workers beginning on Oct. 1, 2018 to more effectively adjudicate petitions and maintain effective service to petitioners.

The premium processing fee will increase to $1,410, a 14.92 percent increase (after rounding) from the current fee of $1,225. This increase, which is done in accordance with the Immigration and Nationality Act, represents the percentage change in inflation since the fee was last increased in 2010 based on the Consumer Price Index for all Urban Consumers.

"Because premium processing fees have not been adjusted since 2010, our ability to improve the adjudications and service processes for all petitioners has been hindered as we've experienced significantly higher demand for immigration benefits. Ultimately, adjusting the premium processing fee will allow us to continue making necessary investments in staff and technology to administer various immigration benefit requests more effectively and efficiently," said Chief Financial Officer Joseph Moore. "USCIS will continue adjudicating all petitions on a case-by-case basis to determine if they meet all standards required under applicable law, policies, and regulations."

Premium processing is an optional service that is currently authorized for certain petitioners filing Forms I-129 or I-140. The system allows petitioners to request 15-day processing of certain employment-based immigration benefit requests if they pay an extra fee. The premium processing fee is paid in addition to the base filing fee and any other applicable fees, which cannot be waived.