Nebraska's top court: Voters to decide on expanding Medicaid
Analysis on Policy
The Nebraska Supreme Court has ruled that voters will decide in November whether to expand Medicaid in the state.

The court's rejection of a Republican-led lawsuit Wednesday is a victory for advocates who say a vote favoring expansion would ensure coverage for about 90,000 low-income residents who earn too much to qualify for regular Medicaid but too little to be eligible for assistance under the Affordable Care Act.

Nebraska's Republican-dominated Legislature rejected six previous attempts to expand Medicaid. Utah and Idaho have similar ballot measures pending. Maine became the first state to expand Medicaid by ballot measure last year.

The lawsuit was filed by state Sen. Lydia Brasch and former state Sen. Mark Christensen, both Republicans who helped derail similar bills in the Legislature.



Related listings
Analysis on Policy

05/16/2018

The man suspected of fatally stabbing the co-owner of a Massachusetts bakery is heading to court to face a murder charge.Prosecutors say 47-year-old Franklin Conza is scheduled to be arraigned Monday.The Springfield man was arrested after police resp...

Analysis on Policy

04/26/2018

Democratic Gov. Tom Wolf's administration went to court this week to block requests for records of financial incentives it offered Amazon to build its second headquarters in Pennsylvania.An administration lawyer asked Commonwealth Court to reverse an...

Analysis on Policy

10/24/2017

A federal appeals court handed the U.S. government a victory Tuesday in its fight against lawsuits opposing a decision to end a program protecting some young immigrants from deportation.The 2nd U.S. Circuit Court of Appeals in Manhattan directed Broo...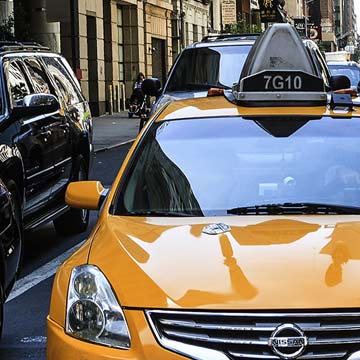 Any contracts or any transactions can go awry at any time
We know your business means a lot to you and want to understand all the aspects of your business so that we can help you in the best ways possible. We don't discriminate depending on the size of your company. Our mission statement is to represent all business owners and entrepreneurs by navigating them through the rough waters of business litigation and guiding them to success.

We are attorneys who want to make sure we understand your business objectives and goals before we start providing you with legal counsel individualized to your business. We know what it means to be dedicated to your business. After all, we are a business as well. And just like you, we want to provide the best service we can to our clients.

Any contracts or any transactions can go awry at any time. Sometimes, making important business decisions without legal help from business attorneys could cost you your business.We don't want you or your business to be misconstrued by anyone. Our attorneys make sure that we communicate with you often to make sure we are giving you the legal guidance you need at all times. We make sure we are responsive in a timely-manner with every single one of our clients to help them identify risks and prevent legal battles before they arise.