Pennsylvania asks court to keep Amazon incentives a secret
Analysis on Policy
Democratic Gov. Tom Wolf's administration went to court this week to block requests for records of financial incentives it offered Amazon to build its second headquarters in Pennsylvania.

An administration lawyer asked Commonwealth Court to reverse an Office of Open Records decision deeming the records to be public and ordering their release. The Morning Call of Allentown requested the records.

Philadelphia and Pittsburgh were among 20 finalists for a facility that the online retailer promises will bring 50,000 new jobs and construction spending topping $5 billion.

Rob Wonderling, president of the Chamber of Commerce for Greater Philadelphia, last year told The Philadelphia Inquirer that Pennsylvania planned to offer Amazon more than $1 billion in tax incentives if the online retailer built its second headquarters in the state.

City and state officials have otherwise refused to disclose details, and Pennsylvania state officials have long refused to disclose incentives offered to companies until there is a formal agreement.

Amazon's request for proposals before deciding the location of its second headquarters set off a competition among governments across the country, and many said they don't want their competitors to know what they're offering.

More than 15 states and cities, including Philadelphia, refused requests from The Associated Press to release the financial promises they made to try to lure Amazon.

A records request seeking Pittsburgh's bid was denied because the proposal is "exempt from public dissemination."

Amazon has said it will make its decision this year. Nearly a quarter of a million dollars was spent to create and promote Philadelphia's plan, including $160,000 by the quasi-public Philadelphia Industrial Development Corporation on a website and the written submission.


Related listings
Analysis on Policy

05/16/2018

The man suspected of fatally stabbing the co-owner of a Massachusetts bakery is heading to court to face a murder charge.Prosecutors say 47-year-old Franklin Conza is scheduled to be arraigned Monday.The Springfield man was arrested after police resp...

Analysis on Policy

10/24/2017

A federal appeals court handed the U.S. government a victory Tuesday in its fight against lawsuits opposing a decision to end a program protecting some young immigrants from deportation.The 2nd U.S. Circuit Court of Appeals in Manhattan directed Broo...

Analysis on Policy

01/05/2017

A man who escaped from a Rhode Island prison and was on the run for five days before being captured in Massachusetts is scheduled to make an initial appearance before a federal magistrate judge. James Morales escaped from the Wyatt Detention Facility...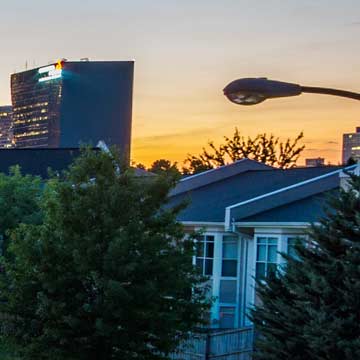 USCIS Adjusting Premium Processing Fee
U.S. Citizenship and Immigration Services (USCIS) announced today it is adjusting the premium processing fee for Form I-129, Petition for a Nonimmigrant Worker and Form I-140, Immigrant Petition for Alien Workers beginning on Oct. 1, 2018 to more effectively adjudicate petitions and maintain effective service to petitioners.

The premium processing fee will increase to $1,410, a 14.92 percent increase (after rounding) from the current fee of $1,225. This increase, which is done in accordance with the Immigration and Nationality Act, represents the percentage change in inflation since the fee was last increased in 2010 based on the Consumer Price Index for all Urban Consumers.

"Because premium processing fees have not been adjusted since 2010, our ability to improve the adjudications and service processes for all petitioners has been hindered as we've experienced significantly higher demand for immigration benefits. Ultimately, adjusting the premium processing fee will allow us to continue making necessary investments in staff and technology to administer various immigration benefit requests more effectively and efficiently," said Chief Financial Officer Joseph Moore. "USCIS will continue adjudicating all petitions on a case-by-case basis to determine if they meet all standards required under applicable law, policies, and regulations."

Premium processing is an optional service that is currently authorized for certain petitioners filing Forms I-129 or I-140. The system allows petitioners to request 15-day processing of certain employment-based immigration benefit requests if they pay an extra fee. The premium processing fee is paid in addition to the base filing fee and any other applicable fees, which cannot be waived.