Constitutionality of murder conviction upheld by high court
Court Watch
The South Dakota Supreme Court has upheld the constitutionality of a man's conviction for killing his 4-year-old son.

Forty-four-year-old Chris Miller was sentenced to life in prison for the death of his son, Jacob Miller, and an additional 50 years for aggravated assault in January 2013.

Attorney General Marty Jackley says the Supreme Court found Miller failed to show his attorney was ineffective and that the jury selection process was flawed.

Court sides with sanctuary cities in fight over grants

A federal appeals court in Chicago has ruled that President Donald Trump's administration cannot withhold public safety grants from cities that don't cooperate with its immigration enforcement policies, agreeing with a temporary injunction imposed earlier this year by a lower court judge.

The decision by a three-judge panel of the 7th U.S. Circuit Court of Appeals Thursday says the administration exceeded its authority in establishing new conditions for cities to qualify for the grants.

The administration in July imposed a condition that cities receiving public safety grants must agree to inform federal agents when immigrants in the country illegally are about to be released from police detention.

All three judges agreed to the injunction Thursday, but one judge said it should be for Chicago only and not nationwide.
Related listings
The Supreme Court wrestled Monday with a case brought by a former financial adviser known for his "Buckets of Money" strategy who is challenging the appointment of the administrative law judge who ruled against him.The case involves the Securities an...

President Donald Trump's ban on travelers from several mostly Muslim countries is the topic of arguments Wednesday at the Supreme Court, with a Trump administration lawyer facing questions during the first half of arguments.The travel ban case is the...

Attorneys for Kansas will try to convince an often skeptical state Supreme Court on Tuesday that the funding increase legislators approved for public schools this year is enough to provide a suitable education for kids statewide. The high court is he...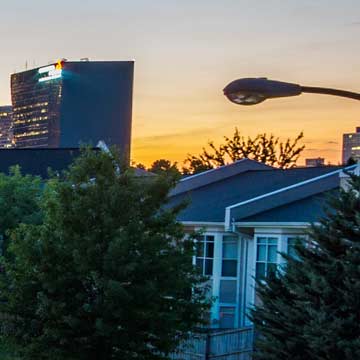 USCIS Adjusting Premium Processing Fee
U.S. Citizenship and Immigration Services (USCIS) announced today it is adjusting the premium processing fee for Form I-129, Petition for a Nonimmigrant Worker and Form I-140, Immigrant Petition for Alien Workers beginning on Oct. 1, 2018 to more effectively adjudicate petitions and maintain effective service to petitioners.

The premium processing fee will increase to $1,410, a 14.92 percent increase (after rounding) from the current fee of $1,225. This increase, which is done in accordance with the Immigration and Nationality Act, represents the percentage change in inflation since the fee was last increased in 2010 based on the Consumer Price Index for all Urban Consumers.

"Because premium processing fees have not been adjusted since 2010, our ability to improve the adjudications and service processes for all petitioners has been hindered as we've experienced significantly higher demand for immigration benefits. Ultimately, adjusting the premium processing fee will allow us to continue making necessary investments in staff and technology to administer various immigration benefit requests more effectively and efficiently," said Chief Financial Officer Joseph Moore. "USCIS will continue adjudicating all petitions on a case-by-case basis to determine if they meet all standards required under applicable law, policies, and regulations."

Premium processing is an optional service that is currently authorized for certain petitioners filing Forms I-129 or I-140. The system allows petitioners to request 15-day processing of certain employment-based immigration benefit requests if they pay an extra fee. The premium processing fee is paid in addition to the base filing fee and any other applicable fees, which cannot be waived.