Supreme Court wrestles with administrative law judge case
Court Watch
The Supreme Court wrestled Monday with a case brought by a former financial adviser known for his "Buckets of Money" strategy who is challenging the appointment of the administrative law judge who ruled against him.

The case involves the Securities and Exchange Commission's administrative law judges, who conduct hearings on alleged securities law violations and issue initial decisions. The federal government employs administrative law judges in more than 30 agencies, however, giving the case the potential to have a broader impact.

During arguments Monday, Justice Anthony Kennedy wanted to know "what effect, if any" the case would have on administrative law judges in other agencies. Attorney Mark Perry suggested that the court's decision could impact some 150 administrative law judges in 25 agencies.

The question the justices are being asked to decide is whether the SEC's administrative law judges are SEC employees or instead "inferior officers" of the United States. The answer is important in determining who can appoint them to their positions.

The case before the Supreme Court involves former financial adviser Raymond J. Lucia, who as a radio show host, author and seminar leader promoted a retirement strategy he called "Buckets of Money." Lucia's strategy was that in retirement investors should first sell safer investments, giving riskier investments time to grow.



Related listings
President Donald Trump's ban on travelers from several mostly Muslim countries is the topic of arguments Wednesday at the Supreme Court, with a Trump administration lawyer facing questions during the first half of arguments.The travel ban case is the...

Attorneys for Kansas will try to convince an often skeptical state Supreme Court on Tuesday that the funding increase legislators approved for public schools this year is enough to provide a suitable education for kids statewide. The high court is he...

The brother of one of eight victims of an unsolved southern Ohio massacre has appeared in court for a hearing on evidence-tampering and vandalism charges over allegations he destroyed a GPS tracking device. Forty-year-old James Manley, of Peebles, ap...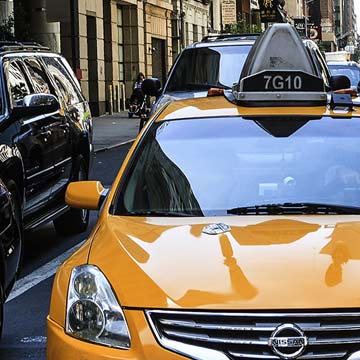 Any contracts or any transactions can go awry at any time
We know your business means a lot to you and want to understand all the aspects of your business so that we can help you in the best ways possible. We don't discriminate depending on the size of your company. Our mission statement is to represent all business owners and entrepreneurs by navigating them through the rough waters of business litigation and guiding them to success.

We are attorneys who want to make sure we understand your business objectives and goals before we start providing you with legal counsel individualized to your business. We know what it means to be dedicated to your business. After all, we are a business as well. And just like you, we want to provide the best service we can to our clients.

Any contracts or any transactions can go awry at any time. Sometimes, making important business decisions without legal help from business attorneys could cost you your business.We don't want you or your business to be misconstrued by anyone. Our attorneys make sure that we communicate with you often to make sure we are giving you the legal guidance you need at all times. We make sure we are responsive in a timely-manner with every single one of our clients to help them identify risks and prevent legal battles before they arise.