Man convicted of fraudulently seeking $13M in COVID-19 loans
Court Watch
A Massachusetts businessman has been convicted of fraudulently seeking more than $13 million in federal coronavirus pandemic relief loans, federal prosecutors said.

Elijah Majak Buoi, 40, of Winchester, was convicted Thursday of four counts of wire fraud and one count of making a false statement to a financial institution following a three-day trial in Boston federal court, according to U.S. Attorney for Massachusetts Rachael Rollins' office.

Prosecutors said Buoi submitted six loan applications through the Paycheck Protection Program but misrepresented the number of employees and payroll expenses for his startup company, Sosuda Tech. He also submitted fraudulent IRS tax forms to support his applications, they said.

The loan program was part of the Coronavirus Aid, Relief and Economic Security, or CARES, Act that allowed qualifying small businesses and other organizations to receive forgivable loans to cover payroll, mortgages, rent and utilities.

Buoi was able to obtain a $2 million loan before he was arrested in June 2020. Rollins' office said the government has recovered nearly all of the money.
Related listings
The Supreme Court has rejected an appeal from a conservative think tank over Gov. Tony Evers' decision to exclude the group's writers from press briefings. The justices acted without comment Monday, leaving in place lower court rulings th...

Mississippi judges have the power to delay trials, limit the number of spectators in courtrooms or take other steps to try to slow the spread of COVID-19, the leader of the state Supreme Court says in an emergency order. Chief Justice Michael Randolp...

South Carolina's Supreme Court ruled on Wednesday that a state law requiring sex offenders to register for life, without prior judicial review, is unconstitutional. In a unanimous ruling, justices wrote that "requirement that sex offender...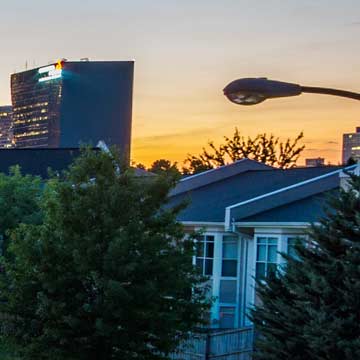 USCIS Adjusting Premium Processing Fee
U.S. Citizenship and Immigration Services (USCIS) announced today it is adjusting the premium processing fee for Form I-129, Petition for a Nonimmigrant Worker and Form I-140, Immigrant Petition for Alien Workers beginning on Oct. 1, 2018 to more effectively adjudicate petitions and maintain effective service to petitioners.

The premium processing fee will increase to $1,410, a 14.92 percent increase (after rounding) from the current fee of $1,225. This increase, which is done in accordance with the Immigration and Nationality Act, represents the percentage change in inflation since the fee was last increased in 2010 based on the Consumer Price Index for all Urban Consumers.

"Because premium processing fees have not been adjusted since 2010, our ability to improve the adjudications and service processes for all petitioners has been hindered as we've experienced significantly higher demand for immigration benefits. Ultimately, adjusting the premium processing fee will allow us to continue making necessary investments in staff and technology to administer various immigration benefit requests more effectively and efficiently," said Chief Financial Officer Joseph Moore. "USCIS will continue adjudicating all petitions on a case-by-case basis to determine if they meet all standards required under applicable law, policies, and regulations."

Premium processing is an optional service that is currently authorized for certain petitioners filing Forms I-129 or I-140. The system allows petitioners to request 15-day processing of certain employment-based immigration benefit requests if they pay an extra fee. The premium processing fee is paid in addition to the base filing fee and any other applicable fees, which cannot be waived.