Gun-control backers concerned about changing federal courts
Headline Legal News
California has some of the toughest gun laws in the nation, including a ban on the type of high-capacity ammunition magazines used in some of the nation's deadliest mass shootings.

How long those types of laws will stand is a growing concern among gun control advocates in California and elsewhere.

A federal judiciary that is becoming increasingly conservative under President Donald Trump and the Republican-controlled U.S. Senate has gun control advocates on edge. They worry that federal courts, especially if Trump wins a second term next year and Republicans hold the Senate, will take such an expansive view of Second Amendment rights that they might overturn strict gun control laws enacted in Democratic-leaning states.

The U.S. Supreme Court so far has left plenty of room for states to enact their own gun legislation, said Adam Winkler, a gun policy expert at the University of California, Los Angeles School of Law. But he said the success of the Trump administration in appointing federal judges, including to the high court, could alter that.

"Those judges are likely to be hostile to gun-control measures," Winkler said. "So I think the courts overall have made a shift to the right on guns. We'll just have to see how that plays out."

The legal tug-of-war already is playing out in California.

The state banned the sale of high-capacity ammunition magazines nearly two decades ago as one of its numerous responses to deadly mass shootings; a voter initiative passed three years ago expanded on that, banning all ammunition magazines holding more than 10 rounds even among gun owners who already possessed them.

Earlier this year, a Republican-appointed federal judge overturned the ban, triggering a weeklong bullet buying spree among California gun owners before he put his decision on hold pending appeal. The same judge is overseeing another lawsuit brought by gun-rights groups that seeks to repeal a state law requiring background checks for ammunition buyers.

Legal experts, lawmakers and advocates on both sides said the decision in the case over ammunition limits foreshadows more conflicts between Democratic-leaning states seeking to impose tighter gun laws and an increasingly conservative federal judiciary.

"What you're looking at in the Southern District of California is happening all over the country," said Frank Zimring, a University of California, Berkeley law professor who is an expert on gun laws.
Related listings
Headline Legal News

08/07/2019

A suspected gunman accused of an attempted terrorist attack on an Oslo mosque and separately killing his teenage stepsister appeared in court on Monday looking bruised and scratched, but smiling.The suspect did not speak, and his defense lawyer Unni ...

Headline Legal News

02/27/2019

The Oregon Supreme Court has ruled that negative impacts on Oregon's farmers from non-farm development can't be offset by making payments.The Capital Press reported Friday that the court also ruled this week that it's not enough for a development to ...

Headline Legal News

01/22/2019

The Trump administration can go ahead with its plan to restrict military service by transgender men and women while court challenges continue, the Supreme Court said Tuesday. The high court split 5-4 in allowing the plan to take effect, with the...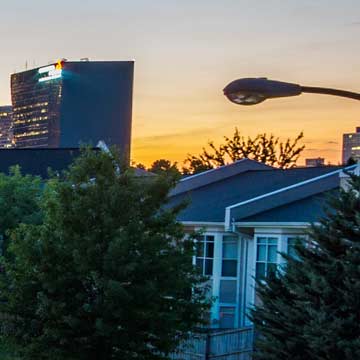 USCIS Adjusting Premium Processing Fee
U.S. Citizenship and Immigration Services (USCIS) announced today it is adjusting the premium processing fee for Form I-129, Petition for a Nonimmigrant Worker and Form I-140, Immigrant Petition for Alien Workers beginning on Oct. 1, 2018 to more effectively adjudicate petitions and maintain effective service to petitioners.

The premium processing fee will increase to $1,410, a 14.92 percent increase (after rounding) from the current fee of $1,225. This increase, which is done in accordance with the Immigration and Nationality Act, represents the percentage change in inflation since the fee was last increased in 2010 based on the Consumer Price Index for all Urban Consumers.

"Because premium processing fees have not been adjusted since 2010, our ability to improve the adjudications and service processes for all petitioners has been hindered as we've experienced significantly higher demand for immigration benefits. Ultimately, adjusting the premium processing fee will allow us to continue making necessary investments in staff and technology to administer various immigration benefit requests more effectively and efficiently," said Chief Financial Officer Joseph Moore. "USCIS will continue adjudicating all petitions on a case-by-case basis to determine if they meet all standards required under applicable law, policies, and regulations."

Premium processing is an optional service that is currently authorized for certain petitioners filing Forms I-129 or I-140. The system allows petitioners to request 15-day processing of certain employment-based immigration benefit requests if they pay an extra fee. The premium processing fee is paid in addition to the base filing fee and any other applicable fees, which cannot be waived.