2nd Circuit denies Yanks request in letter unsealing case
Legal Events
The 2nd U.S. Court of Appeals has denied a request by the New York Yankees to rehear the team's attempt to keep sealed a letter from baseball Commissioner Rob Manfred to general manager Brian Cashman detailing an investigation into sign stealing.

In a brief order without explanation Thursday, the appellate court said its active judges had denied the team's petition to have the entire 13-member court hear the case or order a rehearing before a three-judge panel.

Circuit Judge Joseph F. Bianco ordered the letter unsealed on March 21 after hearing the case with Chief Judge Debra Ann Livingston and Circuit Judge Gerard E. Lynch. They upheld an April 2020 ruling by U.S. District Judge Jed S. Rakoff to dismiss a lawsuit by fantasy sports contestants who claimed they were damaged by sign stealing in Major League Baseball. Rakoff also ordered Manfred's letter be unseald.

The five men who sued participated in fantasy contests hosted by DraftKings from 2017-19. Manfred ruled in January 2020 that the Houston Astros violated rules against electronic sign-stealing during home games en route to their World Series title in 2017 and again in 2018. He suspended manager AJ Hinch and general manager Jeff Luhnow for one season each, and both were fired by the team. Manfred fined the Astros $5 million, the maximum under MLB rules and stripped the team of its next two first- and second-round amateur draft picks.
Related listings
As COVID-19 cases continue rising across the state of Georgia, the court system in one of its counties has decided to pause jury trials. Cobb County Superior Court Judge Robert D. Leonard issued an order Monday to cancel trial jurors through Jan. 21,...

A few days after Tunisia's president froze parliament and took on sweeping powers in July, a dozen men in unmarked vehicles and civilian clothes barged into politician Yassine Ayari's family home overnight and took him away in his pajamas...

A sharply divided Iowa Supreme Court on Friday stopped a lawsuit aimed at reducing the flow of fertilizer and hog farm waste into the state's river and streams, finding that limiting pollution from farms was a political matter and not one for t...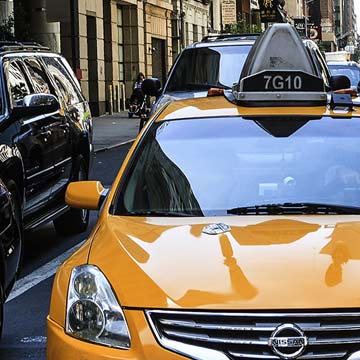 Any contracts or any transactions can go awry at any time
We know your business means a lot to you and want to understand all the aspects of your business so that we can help you in the best ways possible. We don't discriminate depending on the size of your company. Our mission statement is to represent all business owners and entrepreneurs by navigating them through the rough waters of business litigation and guiding them to success.

We are attorneys who want to make sure we understand your business objectives and goals before we start providing you with legal counsel individualized to your business. We know what it means to be dedicated to your business. After all, we are a business as well. And just like you, we want to provide the best service we can to our clients.

Any contracts or any transactions can go awry at any time. Sometimes, making important business decisions without legal help from business attorneys could cost you your business.We don't want you or your business to be misconstrued by anyone. Our attorneys make sure that we communicate with you often to make sure we are giving you the legal guidance you need at all times. We make sure we are responsive in a timely-manner with every single one of our clients to help them identify risks and prevent legal battles before they arise.