Iowa's high court stops lawsuit over farm runoff pollution
Legal Events
A sharply divided Iowa Supreme Court on Friday stopped a lawsuit aimed at reducing the flow of fertilizer and hog farm waste into the state's river and streams, finding that limiting pollution from farms was a political matter and not one for the courts.

The 4-3 decision handed a significant defeat to environmental groups hoping to get the chance to prove that Iowa should scrap it's voluntary farm pollution policy, order new mandatory limits on nitrogen and phosphorous pollution and stop construction of new hog barns.

It is the latest court rejection of an attempt to force the nation's leading corn and pork producing state to clean up farm pollutants from its major rivers that provide drinking water to hundreds of thousands of Iowans.

The lawsuit, which was brought by Iowa Citizens for Community Improvement and Food & Water Watch, contended that unregulated farm pollution is violating the rights of citizens to clean water in the Raccoon River for recreational and drinking water use.

It said a legal concept that precedes Iowa statehood — the public trust doctrine — should apply to this case and require the state to ensure that citizens have a useable Raccoon River untainted by excess pollution caused by farm runoff of fertilizer and animal manure.

A state judge ruled in 2019 that the environmental groups sufficiently demonstrated that they suffered injury because the river's untreated water is too polluted to enjoy recreationally or aesthetically. The state appealed the ruling and asked the court to dismiss the lawsuit.

Four of the court's conservative justices said the environmental groups didn't show that the state's actions had caused a concrete injury the courts could fix. They also said the public trust doctrine historically hasn't been used to solve a problem as complex as the environmental issues raised, and that the issues at the heart of the case were political questions that would fall to the Legislature to settle.

"There is not enough here to demonstrate that a favorable outcome in this case is likely to redress the plaintiffs' alleged reduced ability to kayak, swim, or enjoy views of the Raccoon River, or would save them money on drinking water. The plaintiffs' claims must therefore be dismissed for lack of standing," Justice Edward Mansfield wrote for the majority.


He said the Des Moines Water Works would have better standing to sue, but he pointed out that the utility already did so and lost a 2017 federal court case that was also dismissed.
The utility filed a brief with the state Supreme Court saying it was pursuing the development of alternate sources of water but that its long-range plans involve the implementation of new treatment technologies that would cost customers tens of millions of dollars.
Related listings
The Supreme Court says the U.S. territory of Guam can pursue a $160 million lawsuit against the federal government over the cost of cleaning up a landfill on the island. The justices on Monday unanimously overturned a lower court decision that had sa...

The parents of a 4-year-old Missouri girl allegedly killed by neighbors to remove a "demon" pleaded not guilty Monday to charges connected to the case. Mary S. Mast, 29, and James A. Mast, 28, both of Lincoln, Missouri, were charged Thurs...

The Supreme Court of New Jersey ruled a defendant must turn over the passcodes for his two phones in response to a search warrant, opening the way for law enforcement to compel other defendants in the state to do the same.The court's majority decisio...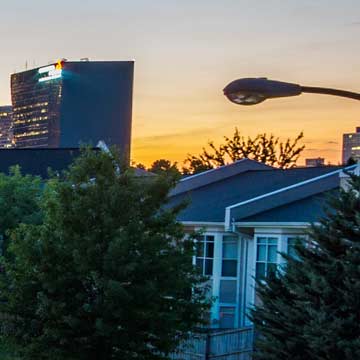 USCIS Adjusting Premium Processing Fee
U.S. Citizenship and Immigration Services (USCIS) announced today it is adjusting the premium processing fee for Form I-129, Petition for a Nonimmigrant Worker and Form I-140, Immigrant Petition for Alien Workers beginning on Oct. 1, 2018 to more effectively adjudicate petitions and maintain effective service to petitioners.

The premium processing fee will increase to $1,410, a 14.92 percent increase (after rounding) from the current fee of $1,225. This increase, which is done in accordance with the Immigration and Nationality Act, represents the percentage change in inflation since the fee was last increased in 2010 based on the Consumer Price Index for all Urban Consumers.

"Because premium processing fees have not been adjusted since 2010, our ability to improve the adjudications and service processes for all petitioners has been hindered as we've experienced significantly higher demand for immigration benefits. Ultimately, adjusting the premium processing fee will allow us to continue making necessary investments in staff and technology to administer various immigration benefit requests more effectively and efficiently," said Chief Financial Officer Joseph Moore. "USCIS will continue adjudicating all petitions on a case-by-case basis to determine if they meet all standards required under applicable law, policies, and regulations."

Premium processing is an optional service that is currently authorized for certain petitioners filing Forms I-129 or I-140. The system allows petitioners to request 15-day processing of certain employment-based immigration benefit requests if they pay an extra fee. The premium processing fee is paid in addition to the base filing fee and any other applicable fees, which cannot be waived.