Appeals court orders dismissal of Michael Flynn prosecution
Legal Events
A divided federal appeals court on Wednesday ordered the dismissal of the criminal case against President Donald Trump's former national security adviser Michael Flynn, turning back efforts by a judge to scrutinize the Justice Department's extraordinary decision to drop the prosecution.

The U.S. Circuit Court of Appeals for the District of Columbia said in a 2-1 ruling that the Justice Department's move to abandon the case against Flynn settles the matter, even though Flynn pleaded guilty as part of special counsel Robert Mueller's Russia investigation to lying to the FBI.

The ruling, a significant win for both Flynn and the Justice Department, appears to cut short what could have been a protracted legal fight over the basis for the government's dismissal of the case. It came as Democrats question whether the Justice Department has become too politicized and Attorney General William Barr too quick to side with the president, particularly as he vocally criticizes, and even undoes, some of the results of the Russia investigation.

The House Judiciary Committee held a hearing Wednesday centered on another unusual move by Barr to overrule his own prosecutors and ask for less prison time for another Trump associate, Roger Stone. Barr has accepted an invitation to testify before the panel on July 28, a spokeswoman said Wednesday, and he will almost certainly be pressed about the Flynn case.
Related listings
A group of elected officials in southwest Virginia violated the state's open government law during meetings about dissolving a public library system, the Virginia Supreme Court ruled on Thursday in a case long delayed by a lawmaker's use of a privile...

Voters in Wisconsin will face a choice Tuesday of participating in a presidential primary election or heeding warnings from public health officials to stay away from large crowds during the coronavirus pandemic.Hours after Democratic Gov. Tony Evers ...

The southern Indian state of Kerala on Tuesday became the first to legally challenge a new citizenship law that has triggered nationwide demonstrations.In a petition to the Supreme Court, the state government said the law violates the secular nature ...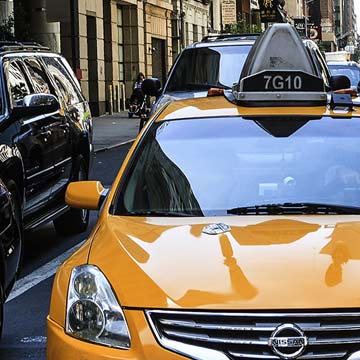 Any contracts or any transactions can go awry at any time
We know your business means a lot to you and want to understand all the aspects of your business so that we can help you in the best ways possible. We don't discriminate depending on the size of your company. Our mission statement is to represent all business owners and entrepreneurs by navigating them through the rough waters of business litigation and guiding them to success.

We are attorneys who want to make sure we understand your business objectives and goals before we start providing you with legal counsel individualized to your business. We know what it means to be dedicated to your business. After all, we are a business as well. And just like you, we want to provide the best service we can to our clients.

Any contracts or any transactions can go awry at any time. Sometimes, making important business decisions without legal help from business attorneys could cost you your business.We don't want you or your business to be misconstrued by anyone. Our attorneys make sure that we communicate with you often to make sure we are giving you the legal guidance you need at all times. We make sure we are responsive in a timely-manner with every single one of our clients to help them identify risks and prevent legal battles before they arise.