Hong Kong court: Denying same-sex spousal benefits unlawful
Legal Events
Hong Kong's Court of Final Appeal said Thursday the government cannot deny spousal employment benefits to same-sex couples, in a ruling hailed as a major step forward for same-sex equality in the semi-autonomous Chinese territory.

The court overturned an earlier judgment, saying unanimously that denying same-sex couples access to spousal benefits is unlawful.

"It follows therefore that the 'prevailing views of the community on marriage' ... even if this can confidently be gauged in the first place, are simply not relevant to a consideration of the justification exercise," the ruling said.

Although same-sex marriage is not recognized in Hong Kong, the judgment appears to move the territory further in that direction. Last year, the Court of Final Appeal ruled that the same-sex partner of a British expatriate married abroad was entitled to the same visa treatment as a heterosexual partner under immigration law.

Angus Leung, a senior immigration officer who brought the case on behalf of himself and his partner, Scott Adams, said the ruling was the culmination of a stressful four-year process.

"We understand that it is just a small step for the equality in Hong Kong," Leung told reporters as he and Adams held hands outside the courthouse. "We think that as a small citizen, we shouldn't be going through such a process to fight for such a basic family right."

Leung urged the government to rectify discriminatory policies and legislation so that other couples wouldn't have to undergo the same legal process.

Man-kei Tam, director of Amnesty International Hong Kong, called Thursday's judgment a "huge step forward for equality" that brings Hong Kong "more in line with its international obligation to respect, protect and fulfil the rights of people with different sexual orientations."

Tam also called on the government to review its laws, policies and practices to end all discrimination on the basis of sexual orientation, gender identity and intersex status, saying, "No one should experience discrimination because of who they are or who they love."

It isn't clear what effect the ruling might have on private businesses and organizations, although some already offer benefits to same-sex partners as they compete for top talent in finance, marketing and other fields for which Hong Kong is famous. In another sign of acceptance, the city of 7.4 million people is also preparing to host the 2022 Gay Games.
Related listings
Former South African president Jacob Zuma is in court facing charges of corruption, money laundering and racketeering.Zuma, 77, appeared at the High Court in Pietermaritzburg in eastern KwaZulu-Natal province Monday on charges of receiving bribes whe...

The U.S. Supreme Court has declined to hear a dispute over a coat that belonged to civil rights pioneer Rosa Parks.The court rejected an appeal Monday. A lawyer for the trustee of Parks' estate says relatives reneged on a deal to turn over a wool coa...

Japan's top court said Thursday it has rejected an appeal by former Nissan Chairman Carlos Ghosn's lawyers against his extended detention after his fourth arrest on allegations of financial misconduct.The decision upholds the extension of his detenti...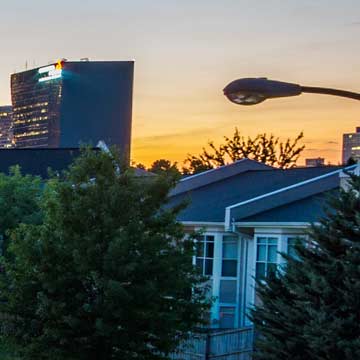 USCIS Adjusting Premium Processing Fee
U.S. Citizenship and Immigration Services (USCIS) announced today it is adjusting the premium processing fee for Form I-129, Petition for a Nonimmigrant Worker and Form I-140, Immigrant Petition for Alien Workers beginning on Oct. 1, 2018 to more effectively adjudicate petitions and maintain effective service to petitioners.

The premium processing fee will increase to $1,410, a 14.92 percent increase (after rounding) from the current fee of $1,225. This increase, which is done in accordance with the Immigration and Nationality Act, represents the percentage change in inflation since the fee was last increased in 2010 based on the Consumer Price Index for all Urban Consumers.

"Because premium processing fees have not been adjusted since 2010, our ability to improve the adjudications and service processes for all petitioners has been hindered as we've experienced significantly higher demand for immigration benefits. Ultimately, adjusting the premium processing fee will allow us to continue making necessary investments in staff and technology to administer various immigration benefit requests more effectively and efficiently," said Chief Financial Officer Joseph Moore. "USCIS will continue adjudicating all petitions on a case-by-case basis to determine if they meet all standards required under applicable law, policies, and regulations."

Premium processing is an optional service that is currently authorized for certain petitioners filing Forms I-129 or I-140. The system allows petitioners to request 15-day processing of certain employment-based immigration benefit requests if they pay an extra fee. The premium processing fee is paid in addition to the base filing fee and any other applicable fees, which cannot be waived.