New Jersey's top court: Defendant must share phone passcodes
Legal Events
The Supreme Court of New Jersey ruled a defendant must turn over the passcodes for his two phones in response to a search warrant, opening the way for law enforcement to compel other defendants in the state to do the same.

The court's majority decision on Monday was supported by four justices with three dissenting in the case of a former Essex County sheriff's officer who is suspected of helping a man charged with trafficking drugs, NJ Advance Media reported.

Robert Andrews was charged in 2016 for official misconduct, hindering and obstruction for passing on information about an ongoing law enforcement investigation to the suspect, who was in the same motorcycle club as him.

Andrews had appealed an order from a lower court to turn over the passcodes to his phones so authorities could execute a search warrant on phone calls and texts between the two men.

"It's time to rethink whether you should keep anything simply private or personal on a personal electronic device because if the government wants it they can now get it," said Charles J. Sciarra, Andrews' attorney in a statement.

Sciarra argued, in part, that Andrews did not have to turn over the passcodes because the Fifth Amendment protected him from self-incrimination. But the court found the passcodes were not "testimonial" and noted Andrews did not challenge the search warrants, which give the state "the right to the cellphones' purportedly incriminating contents," the majority decision said.

Justice Jaynee LaVecchia, who authored the dissenting opinion, said the law had reached a crossroads.

"Will we allow law enforcement -- and our courts as their collaborators -- to compel a defendant to disgorge undisclosed private thoughts -- presumably memorized numbers or letters -- so that the government can obtain access to encrypted smartphones?" she wrote.

Andrews' attorney did not respond to the newspaper's questions about whether he would appeal the case to the U.S. Supreme Court or turn over his passcodes.

In October, an Oregon court of appeals ruled in a similar case that a defendant there must enter the passcode into a phone found in her purse in response to a search warrant. She entered in the wrong code twice and was ordered to be held for 30 days in jail in contempt of court.

In another case in Louisiana, the FBI said it managed to unlock a defendant's phone before an appeals court issued a decision over whether the law compels him to disclose the password to his phone in response to a search warrant.
Related listings
A divided federal appeals court on Wednesday ordered the dismissal of the criminal case against President Donald Trump's former national security adviser Michael Flynn, turning back efforts by a judge to scrutinize the Justice Department'...

A group of elected officials in southwest Virginia violated the state's open government law during meetings about dissolving a public library system, the Virginia Supreme Court ruled on Thursday in a case long delayed by a lawmaker's use of a privile...

Voters in Wisconsin will face a choice Tuesday of participating in a presidential primary election or heeding warnings from public health officials to stay away from large crowds during the coronavirus pandemic.Hours after Democratic Gov. Tony Evers ...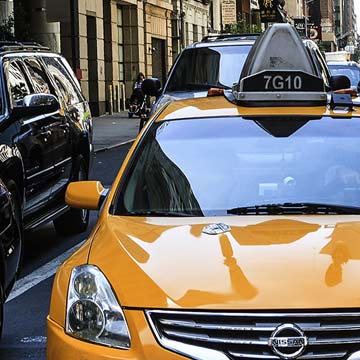 Any contracts or any transactions can go awry at any time
We know your business means a lot to you and want to understand all the aspects of your business so that we can help you in the best ways possible. We don't discriminate depending on the size of your company. Our mission statement is to represent all business owners and entrepreneurs by navigating them through the rough waters of business litigation and guiding them to success.

We are attorneys who want to make sure we understand your business objectives and goals before we start providing you with legal counsel individualized to your business. We know what it means to be dedicated to your business. After all, we are a business as well. And just like you, we want to provide the best service we can to our clients.

Any contracts or any transactions can go awry at any time. Sometimes, making important business decisions without legal help from business attorneys could cost you your business.We don't want you or your business to be misconstrued by anyone. Our attorneys make sure that we communicate with you often to make sure we are giving you the legal guidance you need at all times. We make sure we are responsive in a timely-manner with every single one of our clients to help them identify risks and prevent legal battles before they arise.