Supreme Court allows broad enforcement of asylum limits
Legal Events
The Supreme Court is allowing nationwide enforcement of a new Trump administration rule that prevents most Central American immigrants from seeking asylum in the United States.

The justices' order late Wednesday temporarily undoes a lower-court ruling that had blocked the new asylum policy in some states along the southern border. The policy is meant to deny asylum to anyone who passes through another country on the way to the U.S. without seeking protection there.

Most people crossing the southern border are Central Americans fleeing violence and poverty. They are largely ineligible under the new rule, as are asylum seekers from Africa, Asia and South America who arrive regularly at the southern border.

The shift reverses decades of U.S. policy. The administration has said that it wants to close the gap between an initial asylum screening that most people pass and a final decision on asylum that most people do not win.

"BIG United States Supreme Court WIN for the Border on Asylum!" President Donald Trump tweeted.

Justices Ruth Bader Ginsburg and Sonia Sotomayor dissented from the high-court's order. "Once again, the Executive Branch has issued a rule that seeks to upend longstanding practices regarding refugees who seek shelter from persecution," Sotomayor wrote.

The legal challenge to the new policy has a brief but somewhat convoluted history. U.S. District Judge Jon Tigar in San Francisco blocked the new policy from taking effect in late July. A three-judge panel of the 9th U.S. Circuit Court of Appeals narrowed Tigar's order so that it applied only in Arizona and California, states that are within the 9th Circuit.

That left the administration free to enforce the policy on asylum seekers arriving in New Mexico and Texas. Tigar issued a new order on Monday that reimposed a nationwide hold on asylum policy. The 9th Circuit again narrowed his order on Tuesday.

The high-court action allows the administration to impose the new policy everywhere while the court case against it continues.

It's not clear how quickly the policy will be rolled out, and how exactly it fits in with the other efforts by the administration to restrict border crossings and tighten asylum rules.
Related listings
Asylum seekers must pass an initial screening called a "credible fear" interview, a hurdle that a vast majority clear. Under the new policy, they would fail the test unless they sought asylum in at least one country they traveled through ...

A Cyprus court on Friday extended the detention of seven of the 12 Israeli teenagers initially arrested as suspects in the rape of a 19-year-old British woman.The court ordered the suspects to remain in police custody for another six days to give inv...

The Dutch Supreme Court upheld Friday a lower court's ruling that the Netherlands is partially liable in the deaths of some 350 Muslim men who were murdered by Bosnian Serb forces during the 1995 Srebrenica massacre.The Netherlands' highe...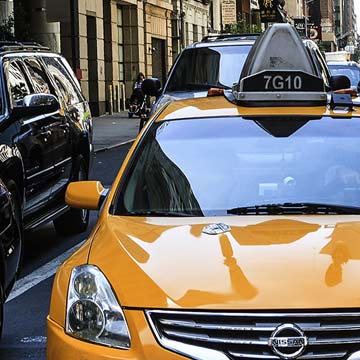 Any contracts or any transactions can go awry at any time
We know your business means a lot to you and want to understand all the aspects of your business so that we can help you in the best ways possible. We don't discriminate depending on the size of your company. Our mission statement is to represent all business owners and entrepreneurs by navigating them through the rough waters of business litigation and guiding them to success.

We are attorneys who want to make sure we understand your business objectives and goals before we start providing you with legal counsel individualized to your business. We know what it means to be dedicated to your business. After all, we are a business as well. And just like you, we want to provide the best service we can to our clients.

Any contracts or any transactions can go awry at any time. Sometimes, making important business decisions without legal help from business attorneys could cost you your business.We don't want you or your business to be misconstrued by anyone. Our attorneys make sure that we communicate with you often to make sure we are giving you the legal guidance you need at all times. We make sure we are responsive in a timely-manner with every single one of our clients to help them identify risks and prevent legal battles before they arise.