Dutch Supreme Court upholds Srebrenica deaths liability
Legal Events
The Dutch Supreme Court upheld Friday a lower court's ruling that the Netherlands is partially liable in the deaths of some 350 Muslim men who were murdered by Bosnian Serb forces during the 1995 Srebrenica massacre.

The Netherlands' highest court ruled that Dutch United Nations peacekeepers evacuated the men from their military base near Srebrenica on July 13, 1995, despite knowing that they "were in serious jeopardy of being abused and murdered" by Bosnian Serb forces.

Presiding Judge Kees Streefkerk said "the state did act wrongfully" and told relatives of the dead they can now claim compensation from the Dutch government.

"They are responsible and they will always have a stain," Munira Subasic, one of the relatives who brought the case, said angrily of the Dutch. "We know what happened; we don't need this court to tell us."

The ruling upholding a 2017 appeals court judgment was the latest in a long-running legal battle by a group of relatives known as The Mothers of Srebrenica to hold the Dutch government accountable for the deaths of their family members in Europe's worst massacre since World War II.

Dutch Defense Minister Ank Bijleveld-Schouten said the government accepted the ruling.

"We want to express again our sympathy to the relatives of the victims," she said in a statement. "The Srebrenica genocide must never be forgotten."

The 350 men were among 5,000 terrified Muslim residents of the Srebrenica area who took shelter in the Dutch peacekeepers' base when the region was overrun by Bosnian Serb forces commanded by Gen. Ratko Mladic, who was convicted of genocide by a U.N. war crimes tribunal in 2017 for masterminding the massacre that left some 8,000 Muslim men and boys dead. Mladic has appealed.
Related listings
A Cyprus court on Friday extended the detention of seven of the 12 Israeli teenagers initially arrested as suspects in the rape of a 19-year-old British woman.The court ordered the suspects to remain in police custody for another six days to give inv...

A court in Palermo, Sicily, ruled on Friday that the wrong Eritrean man was arrested and tried as a migrant smuggling kingpin and ordered him released from jail, to the jubilation of international supporters who had championed for years the defendant...

Now that the U.S. Supreme Court has ruled federal courts aren't the place to settle partisan gerrymandering disputes, opponents of North Carolina's district maps are putting their hopes in state courts.An election reform group, the state ...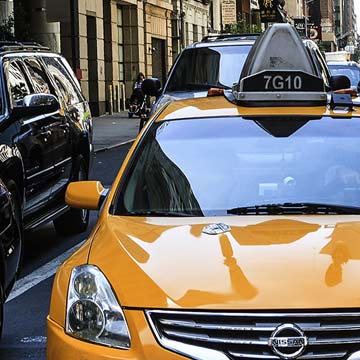 Any contracts or any transactions can go awry at any time
We know your business means a lot to you and want to understand all the aspects of your business so that we can help you in the best ways possible. We don't discriminate depending on the size of your company. Our mission statement is to represent all business owners and entrepreneurs by navigating them through the rough waters of business litigation and guiding them to success.

We are attorneys who want to make sure we understand your business objectives and goals before we start providing you with legal counsel individualized to your business. We know what it means to be dedicated to your business. After all, we are a business as well. And just like you, we want to provide the best service we can to our clients.

Any contracts or any transactions can go awry at any time. Sometimes, making important business decisions without legal help from business attorneys could cost you your business.We don't want you or your business to be misconstrued by anyone. Our attorneys make sure that we communicate with you often to make sure we are giving you the legal guidance you need at all times. We make sure we are responsive in a timely-manner with every single one of our clients to help them identify risks and prevent legal battles before they arise.