Court to Trump: Blocking Twitter critics is unconstitutional
Legal Issues
President Donald Trump lost a major Twitter fight Tuesday when a federal appeals court said that his daily musings and pronouncements were overwhelmingly official in nature and that he violated the First Amendment whenever he blocked a critic to silence a viewpoint.

The effect of the 2nd U.S. Circuit Court of Appeals decision is likely to reverberate throughout politics after the Manhattan court warned that any elected official using a social media account "for all manner of official purposes" and then excluding critics violates free speech.

"The government is not permitted to 'amplify' favored speech by banning or burdening viewpoints with which it disagrees," the appeals court said.

Because it involved Trump, the ruling is getting more attention than a January decision by the 4th U.S. Circuit Court of Appeals that found a Virginia politician violated the First Amendment rights of one of her constituents by blocking him from a Facebook page.

Still, the appeals court in New York acknowledged, not every social media account operated by a public official is a government account, and First Amendment violations must be considered on a case-by-case basis.

"The irony in all of this is that we write at a time in the history of this nation when the conduct of our government and its officials is subject to wide-open, robust debate," Circuit Judge Barrington D. Parker wrote on behalf of a three-judge panel.

The debate generates a "level of passion and intensity the likes of which have rarely been seen," the court's decision read.

"This debate, as uncomfortable and as unpleasant as it frequently may be, is nonetheless a good thing," the 2nd Circuit added. "In resolving this appeal, we remind the litigants and the public that if the First Amendment means anything, it means that the best response to disfavored speech on matters of public concern is more speech, not less."

The Department of Justice is disappointed by the ruling and is exploring possible next steps, agency spokesperson Kelly Laco said.

"As we argued, President Trump's decision to block users from his personal twitter account does not violate the First Amendment," Laco said in an emailed statement.

Appeal options include asking the panel to reconsider, or seeking a reversal from the full 2nd Circuit or from the U.S. Supreme Court.

The decision came in a case brought by the Knight First Amendment Institute at Columbia University. It had sued on behalf of seven individuals blocked by Trump after criticizing his policies.
Related listings
The Trump administration on Friday asked the Supreme Court to lift a freeze on Pentagon money it wants to use to build sections of a border wall with Mexico.Two lower courts have ruled against the administration in a lawsuit over the funding. Last we...

The Ohio Supreme Court won't hear an appeal from a man sentenced to death for the 1985 rape, torture and slaying of a 12-year-old boy.Attorneys for 52-year-old Danny Lee Hill have unsuccessfully argued bite-mark evidence used against him was unreliab...

A lawsuit by a Nevada woman accusing soccer star Cristiano Ronaldo of raping her in 2009 at a Las Vegas Strip resort has been moved from state to federal court in Las Vegas, her lawyer said Wednesday."We basically just switched venues, but the ...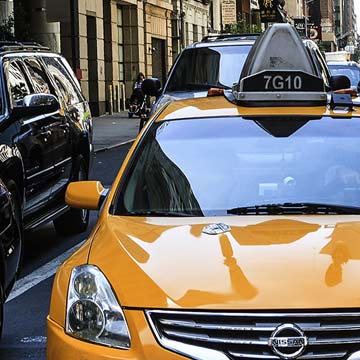 Any contracts or any transactions can go awry at any time
We know your business means a lot to you and want to understand all the aspects of your business so that we can help you in the best ways possible. We don't discriminate depending on the size of your company. Our mission statement is to represent all business owners and entrepreneurs by navigating them through the rough waters of business litigation and guiding them to success.

We are attorneys who want to make sure we understand your business objectives and goals before we start providing you with legal counsel individualized to your business. We know what it means to be dedicated to your business. After all, we are a business as well. And just like you, we want to provide the best service we can to our clients.

Any contracts or any transactions can go awry at any time. Sometimes, making important business decisions without legal help from business attorneys could cost you your business.We don't want you or your business to be misconstrued by anyone. Our attorneys make sure that we communicate with you often to make sure we are giving you the legal guidance you need at all times. We make sure we are responsive in a timely-manner with every single one of our clients to help them identify risks and prevent legal battles before they arise.