Ex-Trump lawyer Michael Cohen back in federal prison
Legal Issues
President Donald Trump's former personal lawyer and fixer, Michael Cohen, was returned to federal prison Thursday, after balking at certain conditions of the home confinement he was granted because of the coronavirus pandemic.

Records obtained by The Associated Press said Cohen was ordered into custody after he "failed to agree to the terms of Federal Location Monitoring" in Manhattan.

But Cohen's attorneys disputed that, saying Cohen took issue with a condition of his home confinement that forbid him from speaking with the media and publishing a tell-all book he began working on in federal prison. The rules also prohibited him from "posting on social media," the records show.

"The purpose is to avoid glamorizing or bringing publicity to your status as a sentenced inmate serving a custodial term in the community," the document says.

Cohen has written a tell-all book that he had been preparing to publish about his time working for the Trump Organization, his lawyers said.

"Cohen was sure this was written just for him," his attorney, Jeffrey Levine, said of the home confinement conditions. "I've never seen anything like this."

A Justice Department official pushed back on that characterization and said Cohen had refused to accept the terms of home confinement, specifically that he submit to wearing an ankle monitor. The official could not discuss the matter publicly and spoke to AP on condition of anonymity.

Cohen legal adviser Lanny Davis called that "completely false," adding that "at no time did Michael ever object to the ankle bracelet."

Cohen later agreed to accept all of the requirements of home confinement but was taken into custody nevertheless, Davis said. "He stands willing to sign the entire document if that's what it takes" to be released.
Related listings
The coronavirus pandemic has crippled the U.S. legal system, creating constitutional dilemmas as the accused miss their days in court. The public health crisis could build a legal backlog that overwhelms courts across the country, leaving some defend...

Wisconsin voters will choose between a Republican appointee, a Madison judge and a law professor as they winnow down the candidates for a state Supreme Court seat in a primary Tuesday.Conservative Justice Dan Kelly will face off against liberal-leani...

The Supreme Court said Friday it will referee a high-profile copyright dispute between technology giants Oracle and Google. Oracle says it wants nearly $9 billion from Google.The case stems from Google's development of its hugely popular Androi...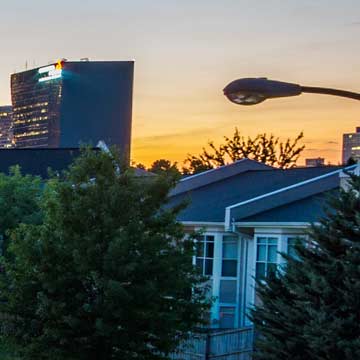 USCIS Adjusting Premium Processing Fee
U.S. Citizenship and Immigration Services (USCIS) announced today it is adjusting the premium processing fee for Form I-129, Petition for a Nonimmigrant Worker and Form I-140, Immigrant Petition for Alien Workers beginning on Oct. 1, 2018 to more effectively adjudicate petitions and maintain effective service to petitioners.

The premium processing fee will increase to $1,410, a 14.92 percent increase (after rounding) from the current fee of $1,225. This increase, which is done in accordance with the Immigration and Nationality Act, represents the percentage change in inflation since the fee was last increased in 2010 based on the Consumer Price Index for all Urban Consumers.

"Because premium processing fees have not been adjusted since 2010, our ability to improve the adjudications and service processes for all petitioners has been hindered as we've experienced significantly higher demand for immigration benefits. Ultimately, adjusting the premium processing fee will allow us to continue making necessary investments in staff and technology to administer various immigration benefit requests more effectively and efficiently," said Chief Financial Officer Joseph Moore. "USCIS will continue adjudicating all petitions on a case-by-case basis to determine if they meet all standards required under applicable law, policies, and regulations."

Premium processing is an optional service that is currently authorized for certain petitioners filing Forms I-129 or I-140. The system allows petitioners to request 15-day processing of certain employment-based immigration benefit requests if they pay an extra fee. The premium processing fee is paid in addition to the base filing fee and any other applicable fees, which cannot be waived.