India's top court suspends implementation of new farm laws
Legal Issues
India's top court on Tuesday temporarily put on hold the implementation of agricultural reform laws and ordered the creation of an independent committee of experts to negotiate with farmers who have been protesting against the legislation.

The Supreme Court's ruling came a day after it heard petitions filed by the farmers challenging the legislation. It said the laws were passed without enough consultation, and that it was disappointed with the way talks were proceeding between representatives of the government and farmers.

Tens of thousands of farmers protesting against the legislation have been blocking half a dozen major highways on the outskirts of New Delhi for more than 45 days. Farmers say they won't leave until the government repeals the laws.

They say the legislation passed by Parliament in September will lead to the cartelization and commercialization of agriculture, make farmers vulnerable to corporate greed and devastate their earnings. The government insists the laws will benefit farmers and enable them to market their produce and boost production through private investment. Chief Justice Sharad Arvind Bobde said the independent committee of four experts would "amicably resolve" the standoff between the farmers and the government.
The court, however, did not provide details as to how it selected the committee experts.

Farmer unions rejected the idea of an expert committee and said all four members have publicly favored the contentious legislation. They reiterated their demand for the total repeal of the laws. A key union said the court's decision to suspend the implementation of the legislation was welcome but "not a solution." "The government must withdraw. It must understand that farmers and people of India are opposed to the laws," the All India Kisan Sangharsh Coordination Committee said.

During a virtual hearing on Monday, Bobde said the impasse was causing distress to farmers and the situation at the protest sites was only getting worse. "Each one of us will be responsible if anything goes wrong," Bobde told India's attorney general, K.K. Venugopal, who was arguing for the government. The two sides have failed to make progress in multiple rounds of talks over the farmers' main demand that the laws be scrapped. The government has ruled out withdrawing the laws, but says it could make some amendments.
Related listings
A more conservative Supreme Court appears unwilling to do what Republicans have long desired: kill off the Affordable Care Act, including its key protections for pre-existing health conditions and subsidized insurance premiums that affect tens of mil...

A North Carolina court ruled Friday that outstanding restitution, fees or other court-imposed monetary obligations can't prevent convicted felons from voting if they've completed all other portions of their sentence.The ruling, which may face appeals...

A case seeking the ouster of an Oklahoma County judge over her courtroom conduct and allegations of unpaid taxes can proceed, the Oklahoma Court on the Judiciary ruled on Wednesday.The nine-member panel rejected a motion to dismiss the case against D...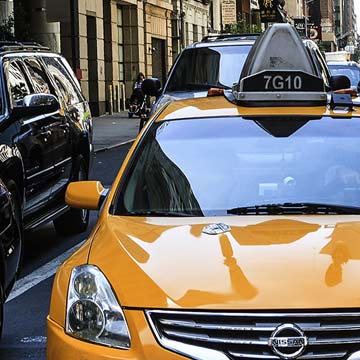 Any contracts or any transactions can go awry at any time
We know your business means a lot to you and want to understand all the aspects of your business so that we can help you in the best ways possible. We don't discriminate depending on the size of your company. Our mission statement is to represent all business owners and entrepreneurs by navigating them through the rough waters of business litigation and guiding them to success.

We are attorneys who want to make sure we understand your business objectives and goals before we start providing you with legal counsel individualized to your business. We know what it means to be dedicated to your business. After all, we are a business as well. And just like you, we want to provide the best service we can to our clients.

Any contracts or any transactions can go awry at any time. Sometimes, making important business decisions without legal help from business attorneys could cost you your business.We don't want you or your business to be misconstrued by anyone. Our attorneys make sure that we communicate with you often to make sure we are giving you the legal guidance you need at all times. We make sure we are responsive in a timely-manner with every single one of our clients to help them identify risks and prevent legal battles before they arise.