'Obamacare' likely to survive, high court arguments indicate
Legal Issues
A more conservative Supreme Court appears unwilling to do what Republicans have long desired: kill off the Affordable Care Act, including its key protections for pre-existing health conditions and subsidized insurance premiums that affect tens of millions of Americans.

Meeting remotely a week after the election and in the midst of a pandemic that has closed their majestic courtroom, the justices on Tuesday took on the latest Republican challenge to the Obama-era health care law, with three appointees of President Donald Trump, an avowed foe of the law, among them.

But at least one of those Trump appointees, Justice Brett Kavanaugh, seemed likely to vote to leave the bulk of the law intact, even if he were to find the law's now-toothless mandate that everyone obtain health insurance to be unconstitutional.

"It does seem fairly clear that the proper remedy would be to sever the mandate provision and leave the rest of the act in place," Kavanaugh said.

Chief Justice John Roberts, who wrote two earlier opinions preserving the law, stated similar views, and the court's three liberal justices are almost certain to vote to uphold the law in its entirety. That presumably would form a majority by joining a decision to cut away only the mandate, which now has no financial penalty attached to it. Congress zeroed out the penalty in 2017, but left the rest of the law untouched.

"I think it's hard for you to argue that Congress intended the entire act to fall if the mandate were struck down when the same Congress that lowered the penalty to zero did not even try to repeal the rest of the act. I think, frankly, that they wanted the court to do that, but that's not our job," Roberts said.

In the court's third major case over the 10-year-old law, popularly known as "Obamacare," Republican attorneys general in 18 states and the administration want the entire law to be struck down. That would threaten coverage for more than 23 million people, as well as millions of others with preexisting conditions that now would include COVID-19.

California, leading a group of Democratic-controlled states, and the Democratic-controlled U.S. House of Representatives are urging the court to leave the law in place.

The Supreme Court could have heard the case before the election, but set arguments for a week after. The timing could add a wrinkle to the case since President-elect Joe Biden strongly supports the health care law.
Related listings
A North Carolina court ruled Friday that outstanding restitution, fees or other court-imposed monetary obligations can't prevent convicted felons from voting if they've completed all other portions of their sentence.The ruling, which may face appeals...

A case seeking the ouster of an Oklahoma County judge over her courtroom conduct and allegations of unpaid taxes can proceed, the Oklahoma Court on the Judiciary ruled on Wednesday.The nine-member panel rejected a motion to dismiss the case against D...

President Donald Trump's former personal lawyer and fixer, Michael Cohen, was returned to federal prison Thursday, after balking at certain conditions of the home confinement he was granted because of the coronavirus pandemic. Records obtained ...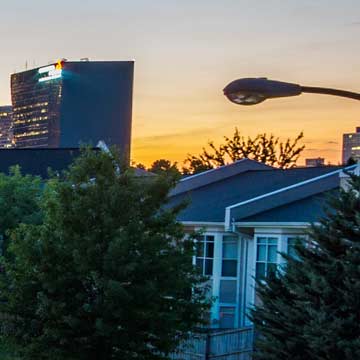 USCIS Adjusting Premium Processing Fee
U.S. Citizenship and Immigration Services (USCIS) announced today it is adjusting the premium processing fee for Form I-129, Petition for a Nonimmigrant Worker and Form I-140, Immigrant Petition for Alien Workers beginning on Oct. 1, 2018 to more effectively adjudicate petitions and maintain effective service to petitioners.

The premium processing fee will increase to $1,410, a 14.92 percent increase (after rounding) from the current fee of $1,225. This increase, which is done in accordance with the Immigration and Nationality Act, represents the percentage change in inflation since the fee was last increased in 2010 based on the Consumer Price Index for all Urban Consumers.

"Because premium processing fees have not been adjusted since 2010, our ability to improve the adjudications and service processes for all petitioners has been hindered as we've experienced significantly higher demand for immigration benefits. Ultimately, adjusting the premium processing fee will allow us to continue making necessary investments in staff and technology to administer various immigration benefit requests more effectively and efficiently," said Chief Financial Officer Joseph Moore. "USCIS will continue adjudicating all petitions on a case-by-case basis to determine if they meet all standards required under applicable law, policies, and regulations."

Premium processing is an optional service that is currently authorized for certain petitioners filing Forms I-129 or I-140. The system allows petitioners to request 15-day processing of certain employment-based immigration benefit requests if they pay an extra fee. The premium processing fee is paid in addition to the base filing fee and any other applicable fees, which cannot be waived.