1st female LGBT federal appeals court nominee to get hearing
National News
The U.S. Senate Judiciary Committee is considering President Joe Biden's nomination of a Vermont judge who played a role in the state's passage of the first-in-the-nation civil unions law, a forerunner of same-sex marriage, to become the first openly LGBT woman to serve on any federal circuit court.

At the start of the Tuesday hearing, Democratic U.S. Sen. Patrick Leahy, of Vermont, called the nomination of Beth Robinson, an associate justice on the Vermont Supreme Court, to the U.S. Court of Appeals for the 2nd Circuit "truly historic." The court's territory includes Connecticut, New York and Vermont.

"She's been hailed as a tireless champion for equal rights and equal justice in the mode of the late justice Ruth Bader Ginsburg," Leahy said as he introduced Robinson. "It's no exaggeration to say that Beth helped Vermont and America more fully realizing the meaning of equality under the law."

Robinson helped argue the case that led to Vermont's 2000 civil unions law. She has served on the Vermont Supreme Court since 2011.

She "has built a reputation for her impartiality, and fair application of the law," said Sen. Bernie Sanders, of Vermont, in his introduction. "She treats people with respect and compassion and she understands the duty of the court to provide equitable justice."

Robinson told the committee that she would be honored to continue her work promoting the rule of law as a judge on the 2nd circuit.
Related listings
The Oklahoma Supreme Court has rejected a request to remove two members of the state's Pardon and Parole Board from a high-profile death penalty case. The court's brief ruling on Friday denied a prosecutor's request to remove Adam L...

Australia's highest court on Friday agreed to hear a challenge to a police officer using his law enforcement job as a defense against a charge of murdering an Indigenous man. Constable Zachary Rolfe could become the first police officer to be c...

A gay substitute teacher was wrongfully fired by a Roman Catholic school in North Carolina after he announced in 2014 on social media that he was going to marry his longtime partner, a federal judge has ruled. U.S. District Judge Max Cogburn r...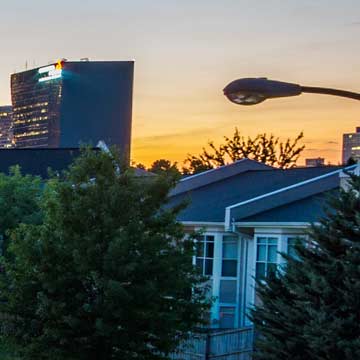 USCIS Adjusting Premium Processing Fee
U.S. Citizenship and Immigration Services (USCIS) announced today it is adjusting the premium processing fee for Form I-129, Petition for a Nonimmigrant Worker and Form I-140, Immigrant Petition for Alien Workers beginning on Oct. 1, 2018 to more effectively adjudicate petitions and maintain effective service to petitioners.

The premium processing fee will increase to $1,410, a 14.92 percent increase (after rounding) from the current fee of $1,225. This increase, which is done in accordance with the Immigration and Nationality Act, represents the percentage change in inflation since the fee was last increased in 2010 based on the Consumer Price Index for all Urban Consumers.

"Because premium processing fees have not been adjusted since 2010, our ability to improve the adjudications and service processes for all petitioners has been hindered as we've experienced significantly higher demand for immigration benefits. Ultimately, adjusting the premium processing fee will allow us to continue making necessary investments in staff and technology to administer various immigration benefit requests more effectively and efficiently," said Chief Financial Officer Joseph Moore. "USCIS will continue adjudicating all petitions on a case-by-case basis to determine if they meet all standards required under applicable law, policies, and regulations."

Premium processing is an optional service that is currently authorized for certain petitioners filing Forms I-129 or I-140. The system allows petitioners to request 15-day processing of certain employment-based immigration benefit requests if they pay an extra fee. The premium processing fee is paid in addition to the base filing fee and any other applicable fees, which cannot be waived.