Cambodia amends charter to bar dual citizens from top office
National News
Lawmakers in Cambodia on Monday approved an amendment to the constitution barring Cambodians with dual citizenship from holding high government office, a move initiated by Prime Minister Hun Sen and directed at prominent opposition politicians.

The government says the measure is meant to show officials' loyalty to their homeland and avoid foreign interference. Several opposition leaders hold dual citizenship, while none of the top members of Hun Sen's party is known to hold dual nationality.

The move is the latest volley in a long struggle for power between Hun Sen, who has led the country for 36 years, and his political rivals from the Cambodia National Rescue Party, which had been the sole credible opposition force until it was disbanded by the Supreme Court.

Unsupported assertions by Sam Rainsy, the self-exiled founder of the opposition party, that Hun Sen sought to purchase citizenship from the European nation of Cyprus triggered the prime minister's anger. Cypriot nationality has been available through large investments in the island nation.

Sam Rainsy has feuded bitterly with Hun Sen for years. He holds French citizenship and has been living near Paris to avoid imprisonment in Cambodia on charges he says are politically motivated.

"This law would be custom-tailored to target me, as Hun Sen made it clear that as a reprisal against me, he wants to definitely block me from the premiership," Sam Rainsy said on his Facebook page earlier this month.

Most top leaders of the opposition party fled Cambodia in late 2017, when Hun Sen launched a sweeping crackdown on critics and the high court disbanded the party and removed its lawmakers from Parliament. It is widely believed the court acted to ensure victory for Hun Sen's party in the 2018 general election, which it ended up sweeping.
Related listings
A federal judge has ruled that North Carolina's flagship public university can continue to consider race as a factor in its undergraduate admissions, rebuffing a conservative group's argument that affirmative action disadvantages white an...

An appellate court is set to debate a lawsuit challenging South Carolina's abortion law about a week after the U.S. Supreme Court considers a similar measure in Mississippi. The 4th U.S. Circuit Court of Appeals has tentatively calendared the S...

The U.S. Supreme Court declined to hear an appeal by two state police officers accused of failing to protect a woman from a man who went on a deadly rampage, allowing a civil lawsuit to proceed. Troopers were accused of failing to do enough when Brit...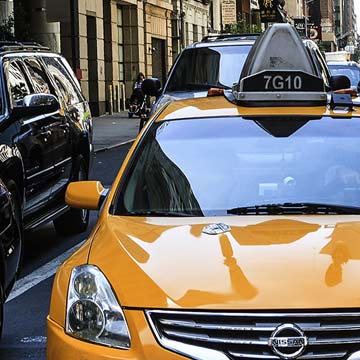 Any contracts or any transactions can go awry at any time
We know your business means a lot to you and want to understand all the aspects of your business so that we can help you in the best ways possible. We don't discriminate depending on the size of your company. Our mission statement is to represent all business owners and entrepreneurs by navigating them through the rough waters of business litigation and guiding them to success.

We are attorneys who want to make sure we understand your business objectives and goals before we start providing you with legal counsel individualized to your business. We know what it means to be dedicated to your business. After all, we are a business as well. And just like you, we want to provide the best service we can to our clients.

Any contracts or any transactions can go awry at any time. Sometimes, making important business decisions without legal help from business attorneys could cost you your business.We don't want you or your business to be misconstrued by anyone. Our attorneys make sure that we communicate with you often to make sure we are giving you the legal guidance you need at all times. We make sure we are responsive in a timely-manner with every single one of our clients to help them identify risks and prevent legal battles before they arise.