New York's top court rules in favor of fantasy sports bets
National News
New York's highest court ruled Tuesday that fantasy sports contests like those run by FanDuel and DraftKings are allowed under the state constitution, turning back a challenge to the popular games.

The state Court of Appeals reversed an appeals court's decision last year that found interactive fantasy sports violated the state constitution's ban on gambling. The games allow players to assemble a roster of athletes in a sport, using individuals performance statistics to determine the winner. They annually bring in hundreds of millions in entrance fees statewide.

The lawsuit was bought several years ago and did not target mobile sports betting, which began in New York earlier this year.

In a 4-3 ruling, New York's top court clarified the scope of that the state's constitutional prohibition on gambling. Chief Judge Janet DiFiore wrote that the gambling prohibition doesn't include skill-based competitions in which players who win a prize exercise "substantial influence" over the contest's outcome.

DiFiore wrote that the outcome of a interactive fantasy sports contest "turns — not on the performance of real-life athletes, as it would with respect to a bet or wager — but on whether the participant has skillfully composed and managed a virtual roster so as to garner more fantasy points than rosters composed by other participants."

The fantasy sports measure signed into law by then-Gov. Andrew Cuomo in 2016 cleared the way for companies like DraftKings and FanDuel to operate and be regulated in New York. DraftKings and FanDuel both said they were pleased with the decision.
Related listings
A defendant accused of fatally shooting a man because he didn't want to pay him for a drug deal pleaded not guilty in Brown County Circuit Court Monday. Pedro Santiago-Marquez is charged with first-degree intentional homicide and being party to...

Democrats sued Kansas officials on Monday over a Republican redistricting law that costs the state's only Democrat in Congress some of the territory in her Kansas City-area district that she carries by wide margins in elections. A team of attor...

A Temple University physics professor who was charged with sharing scientific technology with China only for the case to collapse before trial and be dismissed by the Justice Department asked a federal appeals court on Monday to reinstate his clams f...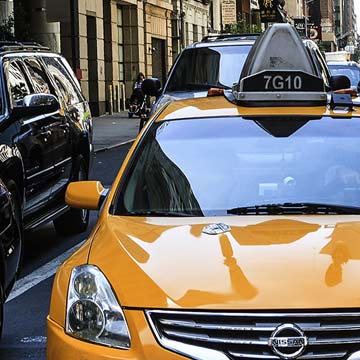 Any contracts or any transactions can go awry at any time
We know your business means a lot to you and want to understand all the aspects of your business so that we can help you in the best ways possible. We don't discriminate depending on the size of your company. Our mission statement is to represent all business owners and entrepreneurs by navigating them through the rough waters of business litigation and guiding them to success.

We are attorneys who want to make sure we understand your business objectives and goals before we start providing you with legal counsel individualized to your business. We know what it means to be dedicated to your business. After all, we are a business as well. And just like you, we want to provide the best service we can to our clients.

Any contracts or any transactions can go awry at any time. Sometimes, making important business decisions without legal help from business attorneys could cost you your business.We don't want you or your business to be misconstrued by anyone. Our attorneys make sure that we communicate with you often to make sure we are giving you the legal guidance you need at all times. We make sure we are responsive in a timely-manner with every single one of our clients to help them identify risks and prevent legal battles before they arise.