Public unions see only modest decline after court ruling
National News
Anticipating that the U.S. Supreme Court might end mandatory union fees for public employees, some labor-friendly states enacted laws last year to protect membership rolls while unions redoubled their recruitment efforts.

Those steps appear to have paid off, at least initially.

Union membership among public employees has fallen only slightly in the nation's most unionized states since the Supreme Court ruled a year ago that government workers no longer could be required to pay union fees.

The decline in union membership rates has been larger in states that had previously allowed mandatory fees to be deducted from the paychecks of public school teachers, police and other government workers than in states that had not. Yet the drop has been less than what some labor leaders had feared following the high court decision, which reversed a 41-year-old legal precedent.


Related listings
The Supreme Court won't revive Alabama's attempt to ban the most commonly used procedure in second-trimester abortions after the measure was blocked by lower courts.The justices on Friday rejected the state's appeal and declined to ...

The Supreme Court will consider reviving a Montana program that gives tax credits to people who donate to private-school scholarships. The state's highest court had struck down the program because it violated the Montana constitution's ba...

In a courtroom packed with environmental activists, federal judges wrestled Tuesday with whether climate change violates the constitutional rights of young people who have sued the U.S. government over the use of fossil fuels.A Justice Department att...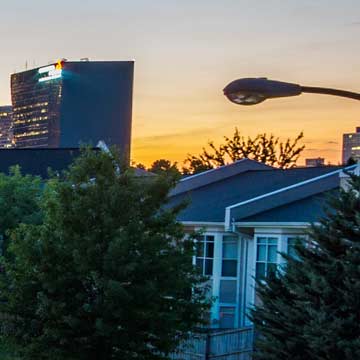 USCIS Adjusting Premium Processing Fee
U.S. Citizenship and Immigration Services (USCIS) announced today it is adjusting the premium processing fee for Form I-129, Petition for a Nonimmigrant Worker and Form I-140, Immigrant Petition for Alien Workers beginning on Oct. 1, 2018 to more effectively adjudicate petitions and maintain effective service to petitioners.

The premium processing fee will increase to $1,410, a 14.92 percent increase (after rounding) from the current fee of $1,225. This increase, which is done in accordance with the Immigration and Nationality Act, represents the percentage change in inflation since the fee was last increased in 2010 based on the Consumer Price Index for all Urban Consumers.

"Because premium processing fees have not been adjusted since 2010, our ability to improve the adjudications and service processes for all petitioners has been hindered as we've experienced significantly higher demand for immigration benefits. Ultimately, adjusting the premium processing fee will allow us to continue making necessary investments in staff and technology to administer various immigration benefit requests more effectively and efficiently," said Chief Financial Officer Joseph Moore. "USCIS will continue adjudicating all petitions on a case-by-case basis to determine if they meet all standards required under applicable law, policies, and regulations."

Premium processing is an optional service that is currently authorized for certain petitioners filing Forms I-129 or I-140. The system allows petitioners to request 15-day processing of certain employment-based immigration benefit requests if they pay an extra fee. The premium processing fee is paid in addition to the base filing fee and any other applicable fees, which cannot be waived.