Suit seeks to have mail-in votes lacking dates counted
National News
Several Pennsylvania groups represented by the American Civil Liberties Union have filed suit in federal court seeking to have votes from mail-in or absentee ballots counted even if they lack proper dates on their return envelopes.

The suit filed Friday night in western Pennsylvania by state chapters of the NAACP, League of Women Voters, and Common Cause and other groups follows a state Supreme Court ruling last week that barred officials from counting ballots that lack accurate, handwritten dates on their return envelopes as required by state law.

The groups said refusing to count such ballots "because of a trivial paperwork error" could disenfranchise thousands of voters and would violate provisions of the U.S. Civil Rights Act of 1964, which states that immaterial errors or omissions should not be used to prevent voting.

"Refusing to count votes based on immaterial paperwork errors has a suppressive effect ... by erecting yet another roadblock preventing them from voting and having their votes counted," the lawsuit said.

The groups —- which also included Philadelphians Organized to Witness, Empower and Rebuild, the Black Political Empowerment Project and Make the Road Pennsylvania — also said they would have to divert resources from voter mobilization and education to track down voters who omitted the date on the return envelopes of their ballots.

They are asking the court to bar election officials from rejecting otherwise valid ballots with missing or incorrect dates on the return envelope and to bar state and county governments from certifying any election in which such ballots are not counted.

The state Supreme Court had unanimously barred officials from counting such votes, directing county boards of elections to "segregate and preserve" those ballots, but the justices split 3-3 on whether making the envelope dates mandatory under state law would violate provisions of federal civil rights law.
Related listings
A lobster fishing union in Maine has decided to drop part of its lawsuit against the federal government over new restrictions meant to protect rare whales.The Maine Lobstering Union sued the National Oceanic and Atmospheric Administration after the g...

U.S. Sen. Lindsey Graham has formally appealed a judge's order requiring him to testify before a special grand jury investigating whether former President Donald Trump and others illegally sought to overturn his 2020 election defeat in Georgia....

A Florida judge on Tuesday temporarily blocked a new 15-week abortion ban days after it took effect in the state, an expected move following an oral ruling last week in which he said the law violated the state constitution.Judge John C. Cooper issued...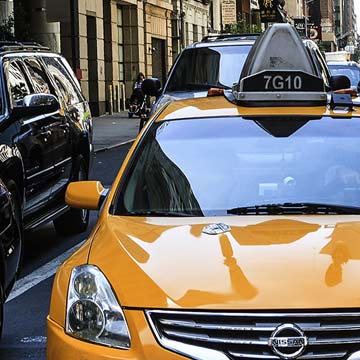 Any contracts or any transactions can go awry at any time
We know your business means a lot to you and want to understand all the aspects of your business so that we can help you in the best ways possible. We don't discriminate depending on the size of your company. Our mission statement is to represent all business owners and entrepreneurs by navigating them through the rough waters of business litigation and guiding them to success.

We are attorneys who want to make sure we understand your business objectives and goals before we start providing you with legal counsel individualized to your business. We know what it means to be dedicated to your business. After all, we are a business as well. And just like you, we want to provide the best service we can to our clients.

Any contracts or any transactions can go awry at any time. Sometimes, making important business decisions without legal help from business attorneys could cost you your business.We don't want you or your business to be misconstrued by anyone. Our attorneys make sure that we communicate with you often to make sure we are giving you the legal guidance you need at all times. We make sure we are responsive in a timely-manner with every single one of our clients to help them identify risks and prevent legal battles before they arise.