Wisconsin election investigator warns of subpoenas
National News
The retired conservative Wisconsin Supreme Court justice leading a Republican-ordered investigation into the 2020 presidential election released a video Monday threatening to subpoena election officials who don't comply and saying the intent was not to overturn President Joe Biden's narrow victory in the battleground state.

The unusual six-minute video from Michael Gableman comes after election clerks were confused by an email his office sent last week that was flagged in at multiple counties as junk, a possible security risk and not forwarded to municipal clerks as he wanted.

Gableman said Monday that if the state's 1,900-plus municipal and county election officials did not cooperate with his investigation, he would "compel" them to comply. Republican Assembly Speaker Robin Vos has said he would sign subpoenas requested by Gableman as part of the investigation. Vos hired Gableman at a cost of nearly $680,000 in taxpayer money to conduct the investigation.

Vos declined to sign subpoenas sought by Rep. Janel Bandtjen, chair of the Assembly elections committee, seeking ballots, voting machines and other data in Milwaukee and Brown counties.

Gableman said local clerks who run elections in Wisconsin will be required to prove that voting was done legally.

"The responsibility to demonstrate that our elections were conducted with fairness, inclusivity and accountability is on the government and on the private, for-profit interests that did work for the government," Gableman said. "The burden is not on the people to show in advance of an investigation that public officials and their contractors behaved dishonestly."

Gableman, in his video where he appears to be standing in front of an image of the state Capitol, said his intent was not to challenge the results of the 2020 election that Biden won in Wisconsin by nearly 21,000 votes over former President Donald Trump. Some Republicans have called for a broader audit and said they believe there was widespread fraud, despite no evidence of that. Only two people out of about 3.3 million people who cast ballots have been charged with election fraud.

Those pushing for an audit similar to one done in Arizona's Maricopa County have pushed the false claim that the election was stolen from Trump.
Related listings
The U.S. Senate Judiciary Committee is considering President Joe Biden's nomination of a Vermont judge who played a role in the state's passage of the first-in-the-nation civil unions law, a forerunner of same-sex marriage, to become the ...

The Oklahoma Supreme Court has rejected a request to remove two members of the state's Pardon and Parole Board from a high-profile death penalty case. The court's brief ruling on Friday denied a prosecutor's request to remove Adam L...

Australia's highest court on Friday agreed to hear a challenge to a police officer using his law enforcement job as a defense against a charge of murdering an Indigenous man. Constable Zachary Rolfe could become the first police officer to be c...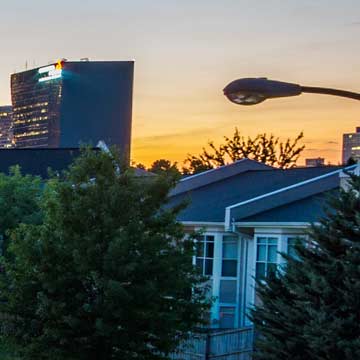 USCIS Adjusting Premium Processing Fee
U.S. Citizenship and Immigration Services (USCIS) announced today it is adjusting the premium processing fee for Form I-129, Petition for a Nonimmigrant Worker and Form I-140, Immigrant Petition for Alien Workers beginning on Oct. 1, 2018 to more effectively adjudicate petitions and maintain effective service to petitioners.

The premium processing fee will increase to $1,410, a 14.92 percent increase (after rounding) from the current fee of $1,225. This increase, which is done in accordance with the Immigration and Nationality Act, represents the percentage change in inflation since the fee was last increased in 2010 based on the Consumer Price Index for all Urban Consumers.

"Because premium processing fees have not been adjusted since 2010, our ability to improve the adjudications and service processes for all petitioners has been hindered as we've experienced significantly higher demand for immigration benefits. Ultimately, adjusting the premium processing fee will allow us to continue making necessary investments in staff and technology to administer various immigration benefit requests more effectively and efficiently," said Chief Financial Officer Joseph Moore. "USCIS will continue adjudicating all petitions on a case-by-case basis to determine if they meet all standards required under applicable law, policies, and regulations."

Premium processing is an optional service that is currently authorized for certain petitioners filing Forms I-129 or I-140. The system allows petitioners to request 15-day processing of certain employment-based immigration benefit requests if they pay an extra fee. The premium processing fee is paid in addition to the base filing fee and any other applicable fees, which cannot be waived.