Court OKs conviction of pharma executive Shkreli's ex-lawyer
Recent Cases
An appeals court in New York says the former lawyer of a notorious pharmaceutical executive was properly convicted in a financial fraud case.

The 2nd U.S. Circuit Court of Appeals on Wednesday rejected Evan Greebel's challenge to his December 2017 conviction at a Brooklyn trial.

Prosecutors say Greebel helped Shkreli (SHKREL'-ee) steal millions of dollars when he was chief executive of biopharmaceutical company Retrophin.

Greebel's lawyer declined to comment. Greebel was the company's outside counsel from 2011 to 2014.

Shkreli was dubbed Pharma Bro and is perhaps best known for boosting the price of a life-saving drug and trolling his critics on social media.

He was convicted in 2017 of fraud for looting Retrophin of $11 million to pay back investors in failed hedge funds he operated. Shkreli is serving a seven-year prison sentence.


Related listings
Hearings in tent courts in South Texas are underway for asylum-seekers forced to wait in Mexico while their immigration applications are considered.Monday's hearings mark the formal opening of the courts. Twenty-one migrants lined up in Mexico to cro...

A longtime Utah judge has been suspended without pay for six months after making critical comments online and in court about President Donald Trump, including a post bashing his "inability to govern and political incompetence."Judge Micha...

An Indian court on Wednesday lifted its ban on Chinese social media video-sharing app TikTok on the condition that the platform popular with teenagers would not be used to host obscene videos.Justices N. Kirubakaran and S.S. Sundar warned TikTok that...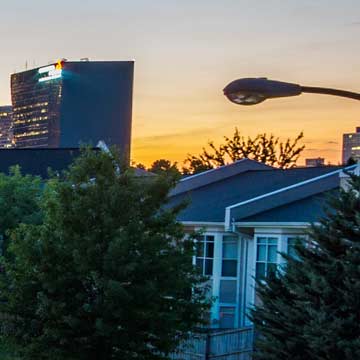 USCIS Adjusting Premium Processing Fee
U.S. Citizenship and Immigration Services (USCIS) announced today it is adjusting the premium processing fee for Form I-129, Petition for a Nonimmigrant Worker and Form I-140, Immigrant Petition for Alien Workers beginning on Oct. 1, 2018 to more effectively adjudicate petitions and maintain effective service to petitioners.

The premium processing fee will increase to $1,410, a 14.92 percent increase (after rounding) from the current fee of $1,225. This increase, which is done in accordance with the Immigration and Nationality Act, represents the percentage change in inflation since the fee was last increased in 2010 based on the Consumer Price Index for all Urban Consumers.

"Because premium processing fees have not been adjusted since 2010, our ability to improve the adjudications and service processes for all petitioners has been hindered as we've experienced significantly higher demand for immigration benefits. Ultimately, adjusting the premium processing fee will allow us to continue making necessary investments in staff and technology to administer various immigration benefit requests more effectively and efficiently," said Chief Financial Officer Joseph Moore. "USCIS will continue adjudicating all petitions on a case-by-case basis to determine if they meet all standards required under applicable law, policies, and regulations."

Premium processing is an optional service that is currently authorized for certain petitioners filing Forms I-129 or I-140. The system allows petitioners to request 15-day processing of certain employment-based immigration benefit requests if they pay an extra fee. The premium processing fee is paid in addition to the base filing fee and any other applicable fees, which cannot be waived.