California justices toss death penalty for Scott Peterson
Legal Compliance
Scott Peterson's conviction for killing his pregnant wife will stand, but the California Supreme Court on Monday overturned his 2005 death sentence in a case that attracted worldwide attention. The justices cited "significant errors" in jury selection in overturning the death penalty but welcomed prosecutors to again seek the sentence if they wish.

Laci Peterson, 27, was eight months pregnant with their unborn son, Connor, when she was killed. Investigators said that on Christmas Eve 2002, Peterson dumped their bodies from his fishing boat into San Francisco Bay, where they surfaced months later.

"Peterson contends his trial was flawed for multiple reasons, beginning with the unusual amount of pretrial publicity that surrounded the case," the court said. "We reject Peterson's claim that he received an unfair trial as to guilt and thus affirm his convictions for murder."

But the justices said the trial judge "made a series of clear and significant errors in jury selection that, under long-standing United States Supreme Court precedent, undermined Peterson's right to an impartial jury at the penalty phase."

It agreed with his argument that potential jurors were improperly dismissed from the jury pool after saying they personally disagreed with the death penalty but would be willing to follow the law and impose it.

"While a court may dismiss a prospective juror as unqualified to sit on a capital case if the juror's views on capital punishment would substantially impair his or her ability to follow the law, a juror may not be dismissed merely because he or she has expressed opposition to the death penalty as a general matter," the justices said in a unanimous decision.

They rejected Peterson's argument that he couldn't get a fair trial because of widespread publicity after the proceedings were moved nearly 90 miles (145 kilometers) away from his Central Valley home of Modesto to San Mateo County, south of San Francisco.
Related listings
Legal Compliance

08/29/2020

Britain's Supreme Court has dismissed two appeals by Chinese telecoms firms Huawei and ZTE over mobile data patent disputes.The disputes center on the licensing of patented technology considered essential to mobile telecoms. The patents are mea...

Legal Compliance

08/27/2020

A Thai court issued a new arrest warrant on Tuesday for an heir to the Red Bull energy drink fortune, a month after news of the dropping of a long-standing charge against him caused widespread anger.Assistant National Police Chief Lt. Gen. Jaruwat Wa...

Legal Compliance

08/05/2020

A federal appeals court Friday threw out Dzhokhar Tsarnaev's death sentence in the 2013 Boston Marathon bombing, saying the judge who oversaw the case did not adequately screen jurors for potential biases.A three-judge panel of the 1st U.S. Cir...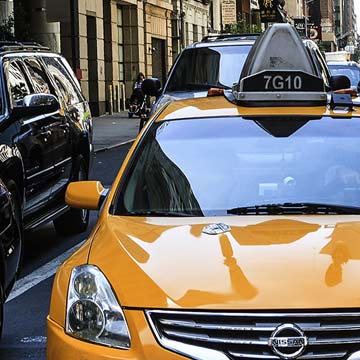 Any contracts or any transactions can go awry at any time
We know your business means a lot to you and want to understand all the aspects of your business so that we can help you in the best ways possible. We don't discriminate depending on the size of your company. Our mission statement is to represent all business owners and entrepreneurs by navigating them through the rough waters of business litigation and guiding them to success.

We are attorneys who want to make sure we understand your business objectives and goals before we start providing you with legal counsel individualized to your business. We know what it means to be dedicated to your business. After all, we are a business as well. And just like you, we want to provide the best service we can to our clients.

Any contracts or any transactions can go awry at any time. Sometimes, making important business decisions without legal help from business attorneys could cost you your business.We don't want you or your business to be misconstrued by anyone. Our attorneys make sure that we communicate with you often to make sure we are giving you the legal guidance you need at all times. We make sure we are responsive in a timely-manner with every single one of our clients to help them identify risks and prevent legal battles before they arise.