Thai court issues new arrest warrant for Red Bull scion
Legal Compliance
A Thai court issued a new arrest warrant on Tuesday for an heir to the Red Bull energy drink fortune, a month after news of the dropping of a long-standing charge against him caused widespread anger.

Assistant National Police Chief Lt. Gen. Jaruwat Waisay confirmed that Vorayuth Yoovidhya, commonly known by the nickname "Boss," faces charges of causing death by negligent driving and use of a narcotic substance.

"This was the recommendation by the police committee investigating the case," he said by phone. "We are confident that we can move forward on this, otherwise this decision would not have been made."

Vorayuth is the grandson of Chaleo Yoovidhya, one of the creators of the globally famous Red Bull brand. Forbes puts the family's net worth at $20 billion.

Around dawn on Sept. 3 , 2012, Vorayuth was at the wheel of a Ferrari that struck the back of a traffic policeman's motorcycle on a main Bangkok road. The officer was flung from his motorbike and died at the scene, while Vorayuth drove home.

The family does not dispute he was the driver but says the policeman caused the crash by veering suddenly across his path. A forensic examination at the time put his speed at around 177 kilometers (110 miles) per hour in an 80 kilometers (50 miles) per hour zone, and medical tests allegedly found traces of cocaine in his bloodstream.

For years Boss avoided court by not turning up to meet prosecutors. Meanwhile, the number of charges against him dwindled due to the statute of limitations.

After an AP investigation revealed that he was continuing to live a globetrotting life, using private jets to party around the world and staying in the family's luxurious properties, authorities finally issued an arrest warrant for causing death by reckless driving in April 2017.
Related listings
Legal Compliance

08/29/2020

Britain's Supreme Court has dismissed two appeals by Chinese telecoms firms Huawei and ZTE over mobile data patent disputes.The disputes center on the licensing of patented technology considered essential to mobile telecoms. The patents are mea...

Legal Compliance

08/05/2020

A federal appeals court Friday threw out Dzhokhar Tsarnaev's death sentence in the 2013 Boston Marathon bombing, saying the judge who oversaw the case did not adequately screen jurors for potential biases.A three-judge panel of the 1st U.S. Cir...

Legal Compliance

07/28/2020

A Chinese scientist charged with visa fraud after authorities said she concealed her military ties to China in order to work in the U.S. made her first appearance Monday in federal court by video.Juan Tang, 37, was appointed a federal public defender...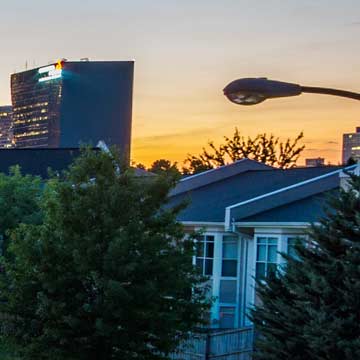 USCIS Adjusting Premium Processing Fee
U.S. Citizenship and Immigration Services (USCIS) announced today it is adjusting the premium processing fee for Form I-129, Petition for a Nonimmigrant Worker and Form I-140, Immigrant Petition for Alien Workers beginning on Oct. 1, 2018 to more effectively adjudicate petitions and maintain effective service to petitioners.

The premium processing fee will increase to $1,410, a 14.92 percent increase (after rounding) from the current fee of $1,225. This increase, which is done in accordance with the Immigration and Nationality Act, represents the percentage change in inflation since the fee was last increased in 2010 based on the Consumer Price Index for all Urban Consumers.

"Because premium processing fees have not been adjusted since 2010, our ability to improve the adjudications and service processes for all petitioners has been hindered as we've experienced significantly higher demand for immigration benefits. Ultimately, adjusting the premium processing fee will allow us to continue making necessary investments in staff and technology to administer various immigration benefit requests more effectively and efficiently," said Chief Financial Officer Joseph Moore. "USCIS will continue adjudicating all petitions on a case-by-case basis to determine if they meet all standards required under applicable law, policies, and regulations."

Premium processing is an optional service that is currently authorized for certain petitioners filing Forms I-129 or I-140. The system allows petitioners to request 15-day processing of certain employment-based immigration benefit requests if they pay an extra fee. The premium processing fee is paid in addition to the base filing fee and any other applicable fees, which cannot be waived.