Huawei, ZTE lose patent appeal cases at UK Supreme Court
Legal Compliance
Britain's Supreme Court has dismissed two appeals by Chinese telecoms firms Huawei and ZTE over mobile data patent disputes.

The disputes center on the licensing of patented technology considered essential to mobile telecoms. The patents are meant to ensure fair competition and access to technology like 4G.

In the first case, Unwired Planet, an intellectual property company that licenses patents, had brought legal action against Huawei for infringement of five U.K. patents that Unwired acquired from Ericsson.

The second appeal concerned legal action brought by another patent licensing company, Conversant Wireless, against Huawei and ZTE for infringement of four of its U.K. patents.

The Supreme Court on Wednesday upheld lower court rulings on the cases and dismissed appeals by Huawei and ZTE.

In a statement, Conversant said the ruling was a landmark judgment that will have "significant implications worldwide" for telecommunications patent licensing.

The ruling meant that companies like Huawei cannot insist that patent holders like Conversant prove their patents in every jurisdiction of the world, which would be "both practically and economically prohibitive," the company added.
Related listings
Legal Compliance

08/05/2020

A federal appeals court Friday threw out Dzhokhar Tsarnaev's death sentence in the 2013 Boston Marathon bombing, saying the judge who oversaw the case did not adequately screen jurors for potential biases.A three-judge panel of the 1st U.S. Cir...

Legal Compliance

07/28/2020

A Chinese scientist charged with visa fraud after authorities said she concealed her military ties to China in order to work in the U.S. made her first appearance Monday in federal court by video.Juan Tang, 37, was appointed a federal public defender...

Legal Compliance

06/19/2020

The state Health Department's effort to shut down a large auto show in central Pennsylvania over claims it represents a risk to the public will be the subject of an emergency hearing, a state court said late Wednesday.The order from Commonwealt...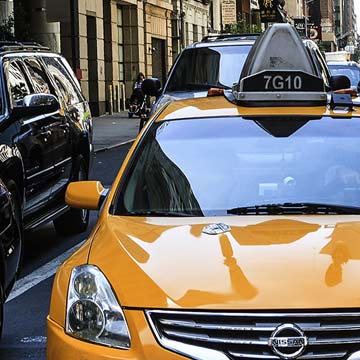 Any contracts or any transactions can go awry at any time
We know your business means a lot to you and want to understand all the aspects of your business so that we can help you in the best ways possible. We don't discriminate depending on the size of your company. Our mission statement is to represent all business owners and entrepreneurs by navigating them through the rough waters of business litigation and guiding them to success.

We are attorneys who want to make sure we understand your business objectives and goals before we start providing you with legal counsel individualized to your business. We know what it means to be dedicated to your business. After all, we are a business as well. And just like you, we want to provide the best service we can to our clients.

Any contracts or any transactions can go awry at any time. Sometimes, making important business decisions without legal help from business attorneys could cost you your business.We don't want you or your business to be misconstrued by anyone. Our attorneys make sure that we communicate with you often to make sure we are giving you the legal guidance you need at all times. We make sure we are responsive in a timely-manner with every single one of our clients to help them identify risks and prevent legal battles before they arise.