Democratic states appeal Obamacare ruling to Supreme Court
National Court News
In a move that could put the Obama-era health law squarely in the middle of the 2020 election, Democratic-led states Friday asked the Supreme Court for a fast-track review of a recent appeals court decision declaring a key part of the law unconstitutional and casting a cloud over the rest.

A coalition of 20 states filed a petition seeking expedited review, according to the office of California Attorney General Xavier Becerra. They hope to get a Supreme Court hearing and decision by this summer, before the November elections. For the court to agree to such a timetable would be unusual, but not unprecedented.

Defenders of the Affordable Care Act are arguing that the issues raised by the case are too important to let the litigation drag on for months or years in lower courts, and that the 5th U.S. Circuit Court of Appeals in New Orleans erred when it struck down the health law's now toothless requirement that Americans have health insurance.

The 5th Circuit's 2-1 decision left the health law in effect for now. Open enrollment season for 2020 has been able to proceed without any disruption.


Related listings
National Court News

12/27/2019

A federal appeals court on Friday upheld former President Barack Obama's designation of a federally protected conservation area in the Atlantic Ocean, a move that commercial fishermen oppose.Fishing groups sued over the creation of Northeast Canyons ...

National Court News

12/15/2019

A Mississippi man whose murder conviction was overturned by the U.S. Supreme Court for racial bias was released from custody Monday for the first time in 22 years. Curtis Flowers walked out of the regional jail in the central town of Louisville hours...

National Court News

07/22/2019

The Supreme Court cleared the way for the Trump administration to tap billions of dollars in Pentagon funds to build sections of a border wall with Mexico.The court's five conservative justices gave the administration the green light on Friday ...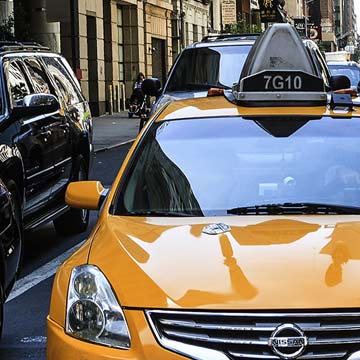 Any contracts or any transactions can go awry at any time
We know your business means a lot to you and want to understand all the aspects of your business so that we can help you in the best ways possible. We don't discriminate depending on the size of your company. Our mission statement is to represent all business owners and entrepreneurs by navigating them through the rough waters of business litigation and guiding them to success.

We are attorneys who want to make sure we understand your business objectives and goals before we start providing you with legal counsel individualized to your business. We know what it means to be dedicated to your business. After all, we are a business as well. And just like you, we want to provide the best service we can to our clients.

Any contracts or any transactions can go awry at any time. Sometimes, making important business decisions without legal help from business attorneys could cost you your business.We don't want you or your business to be misconstrued by anyone. Our attorneys make sure that we communicate with you often to make sure we are giving you the legal guidance you need at all times. We make sure we are responsive in a timely-manner with every single one of our clients to help them identify risks and prevent legal battles before they arise.