Missouri court permanently blocks key part of voter photo ID
National Court News
The Missouri Supreme Court on Tuesday permanently blocked a central portion of a 2016 voter identification law that it said had required a "misleading" and "contradictory" sworn statement from people lacking a photo ID.

The 5-2 ruling upholds a decision by a lower court judge, who had blocked the affidavit requirement from being used in the 2018 general election. It had remained on hold since then.

Missouri is one of several states where Republican-led legislatures have passed voter photo ID laws touted as a means of preventing election fraud. In Missouri's case, the state law was accompanied by a constitutional amendment, approved by 63% of voters in November 2016, that authorized the implementation of a photo ID law.

Voter photo ID laws have been opposed by Democrats, who contend they can disenfranchise poor, elderly, disabled and minority voters who are less likely to have photo IDs.

Missouri's law allowed voters lacking a valid government-issued photo identification to cast a regular ballot if they presented another form of ID — such as utility bill, bank statement or paycheck containing their name and address — and signed a sworn statement affirming their identity. The sworn statement also included a section acknowledging that they didn't have "a form of personal identification approved for voting" but were aware they could get a free ID card from the state.

The law said voters lacking a photo ID also could cast a provisional ballot, which would count if they later returned with a photo ID or their signatures matched the ones on file with election authorities.

The Supreme Court said the sworn statement was inaccurate because it required people to say they didn't possess a valid form of identification for voting while simultaneously requiring them to show a non-photo identification that would allow them to vote.

"Although the State has an interest in combating voter fraud, requiring individuals ... to sign a contradictory, misleading affidavit is not a reasonable means to accomplish that goal," Judge Mary Russell wrote in the majority opinion.

The Supreme Court also upheld the lower court's decision to block the secretary of state's office from disseminating any materials indicating that a photo ID is required to vote.
Related listings
National Court News

01/05/2020

In a move that could put the Obama-era health law squarely in the middle of the 2020 election, Democratic-led states Friday asked the Supreme Court for a fast-track review of a recent appeals court decision declaring a key part of the law unconstitut...

National Court News

12/27/2019

A federal appeals court on Friday upheld former President Barack Obama's designation of a federally protected conservation area in the Atlantic Ocean, a move that commercial fishermen oppose.Fishing groups sued over the creation of Northeast Canyons ...

National Court News

12/15/2019

A Mississippi man whose murder conviction was overturned by the U.S. Supreme Court for racial bias was released from custody Monday for the first time in 22 years. Curtis Flowers walked out of the regional jail in the central town of Louisville hours...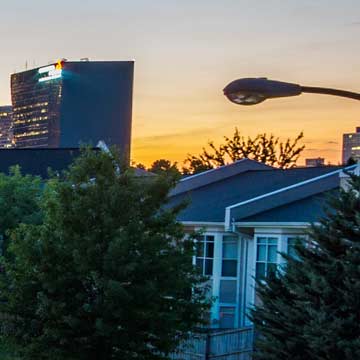 USCIS Adjusting Premium Processing Fee
U.S. Citizenship and Immigration Services (USCIS) announced today it is adjusting the premium processing fee for Form I-129, Petition for a Nonimmigrant Worker and Form I-140, Immigrant Petition for Alien Workers beginning on Oct. 1, 2018 to more effectively adjudicate petitions and maintain effective service to petitioners.

The premium processing fee will increase to $1,410, a 14.92 percent increase (after rounding) from the current fee of $1,225. This increase, which is done in accordance with the Immigration and Nationality Act, represents the percentage change in inflation since the fee was last increased in 2010 based on the Consumer Price Index for all Urban Consumers.

"Because premium processing fees have not been adjusted since 2010, our ability to improve the adjudications and service processes for all petitioners has been hindered as we've experienced significantly higher demand for immigration benefits. Ultimately, adjusting the premium processing fee will allow us to continue making necessary investments in staff and technology to administer various immigration benefit requests more effectively and efficiently," said Chief Financial Officer Joseph Moore. "USCIS will continue adjudicating all petitions on a case-by-case basis to determine if they meet all standards required under applicable law, policies, and regulations."

Premium processing is an optional service that is currently authorized for certain petitioners filing Forms I-129 or I-140. The system allows petitioners to request 15-day processing of certain employment-based immigration benefit requests if they pay an extra fee. The premium processing fee is paid in addition to the base filing fee and any other applicable fees, which cannot be waived.