Supreme Court rejects defendant's appeal in 2015 slaying
National Court News
The South Dakota Supreme Court has upheld the life prison sentence given to a man who plotted the slaying of his ex-girlfriend, a 22-year-old Rapid City woman.

Jonathan Klinetobe pleaded guilty to first-degree manslaughter in a deal with prosecutors and was sentenced to life without the possibility of parole. Klinetobe was originally facing the death penalty in connection with the fatal stabbing of Jessica Rehfeld in 2015.

Prosecutors said Klinetobe was upset that Rehfeld broke up with him and convinced two other men to kidnap and kill her.

In his appeal, Klinetobe argued the judge who sentenced him abused her discretion and that the life term violates the Eighth Amendment's prohibition against cruel and unusual punishment, the Rapid City Journal reported.

The justices unanimously rejected both arguments. Klinetobe convinced Richard Hirth and David Schneider to kill Rehfeld after he made up a story that the Hell's Angels would pay an $80,000 bounty since she had information on the motorcycle gang, according to prosecutors.

After Hirth and Schneider kidnapped and stabbed her to death while pretending to give her a ride to work, Klinetobe helped them bury her body in the woods near Rockerville, officials said.

Two weeks later, he hired Garland Brown and Michael Frye to help him dig up Rehfeld's body from the shallow grave and bury her farther into the woods and deeper underground. Everyone but Hirth has pleaded guilty and been sentenced.
Related listings
National Court News

04/09/2021

President Joe Biden on Friday ordered a study of adding seats to the Supreme Court, creating a bipartisan commission that will spend the next six months examining the politically incendiary issues of expanding the court and instituting term limits fo...

National Court News

03/24/2021

a petition for review of his case. That denial Monday represented the last avenue of appeal for Troy Kelley, who has been fighting his 2017 conviction for possession of stolen property, tax fraud and making false statements, The Northwest News Networ...

National Court News

01/05/2021

The unprecedented Republican effort to overturn the presidential election has been condemned by an outpouring of current and former GOP officials warning the effort to sow doubt in Joe Biden's win and keep President Donald Trump in office is un...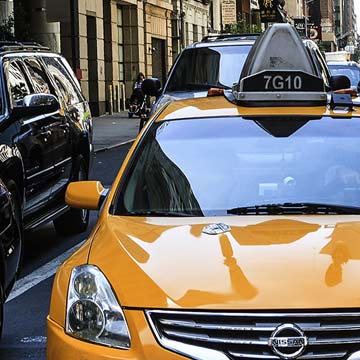 Any contracts or any transactions can go awry at any time
We know your business means a lot to you and want to understand all the aspects of your business so that we can help you in the best ways possible. We don't discriminate depending on the size of your company. Our mission statement is to represent all business owners and entrepreneurs by navigating them through the rough waters of business litigation and guiding them to success.

We are attorneys who want to make sure we understand your business objectives and goals before we start providing you with legal counsel individualized to your business. We know what it means to be dedicated to your business. After all, we are a business as well. And just like you, we want to provide the best service we can to our clients.

Any contracts or any transactions can go awry at any time. Sometimes, making important business decisions without legal help from business attorneys could cost you your business.We don't want you or your business to be misconstrued by anyone. Our attorneys make sure that we communicate with you often to make sure we are giving you the legal guidance you need at all times. We make sure we are responsive in a timely-manner with every single one of our clients to help them identify risks and prevent legal battles before they arise.