Supreme Court has failed to find leaker of abortion opinion
U.S. Court News
The Supreme Court said Thursday an eight-month investigation that included more than 120 interviews and revealed shortcomings in how sensitive documents are secured has failed to find who leaked a draft of the court's opinion overturning abortion rights.

Ninety-seven employees, including the justices' law clerks, swore under oath that they did not disclose a draft of Justice Samuel Alito's opinion that overturned Roe v. Wade, the court said.

It was unclear whether the justices themselves were questioned about the leak, which was the first time an entire opinion made its way to the public before the court was ready to announce it.

Politico published its explosive leak detailing the Alito draft in early May. Chief Justice John Roberts ordered an investigation the next day into what he termed an "egregious breach of trust."

On Thursday, the court said its investigative team "has to date been unable to identify a person responsible by a preponderance of the evidence."

The investigation has not come to an end, the court said. A few inquiries and the analysis of come electronic data remain.
Related listings
U.S. Court News

01/14/2023

A Brazilian Supreme Court justice on Friday authorized adding former President Jair Bolsonaro in its investigation into who incited the Jan. 8 riot in the nation's capital, as part of a broader crackdown to hold responsible parties to account.A...

U.S. Court News

12/24/2022

A judge has thrown out Republican Kari Lake's challenge of her defeat in the Arizona governor's race to Democrat Katie Hobbs, rejecting her claim that problems with ballot printers at some polling places on Election Day were the result of...

U.S. Court News

12/15/2022

School choice advocates suffered a bitter defeat Thursday, when Kentucky's Supreme Court struck down a state law that allowed donors to receive tax credits for supporting private school tuition.In its unanimous decision, the high court said the...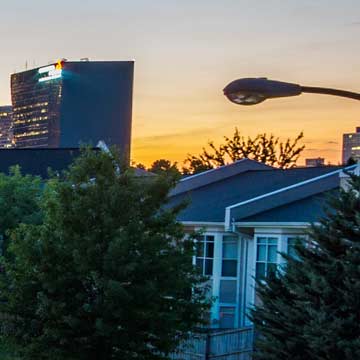 USCIS Adjusting Premium Processing Fee
U.S. Citizenship and Immigration Services (USCIS) announced today it is adjusting the premium processing fee for Form I-129, Petition for a Nonimmigrant Worker and Form I-140, Immigrant Petition for Alien Workers beginning on Oct. 1, 2018 to more effectively adjudicate petitions and maintain effective service to petitioners.

The premium processing fee will increase to $1,410, a 14.92 percent increase (after rounding) from the current fee of $1,225. This increase, which is done in accordance with the Immigration and Nationality Act, represents the percentage change in inflation since the fee was last increased in 2010 based on the Consumer Price Index for all Urban Consumers.

"Because premium processing fees have not been adjusted since 2010, our ability to improve the adjudications and service processes for all petitioners has been hindered as we've experienced significantly higher demand for immigration benefits. Ultimately, adjusting the premium processing fee will allow us to continue making necessary investments in staff and technology to administer various immigration benefit requests more effectively and efficiently," said Chief Financial Officer Joseph Moore. "USCIS will continue adjudicating all petitions on a case-by-case basis to determine if they meet all standards required under applicable law, policies, and regulations."

Premium processing is an optional service that is currently authorized for certain petitioners filing Forms I-129 or I-140. The system allows petitioners to request 15-day processing of certain employment-based immigration benefit requests if they pay an extra fee. The premium processing fee is paid in addition to the base filing fee and any other applicable fees, which cannot be waived.