Blackbeard's ship case about images returns to trial court
U.S. Law Review
A treasure hunter who accuses the state of North Carolina of misusing his images from Blackbeard's flagship says he'll ask for 10 times the damages he originally sought, now that a court ruling has come down in his favor.

John Masters of Florida-based Intersal Inc. says he plans to seek $140 million in damages from the state following the ruling Friday from the North Carolina Supreme Court that the case must return to Business Court. He said an expert witness had put Intersal's losses from the state's use of more than 2,000 images and more than 200 minutes of film at $129 million. He's seeking another $11 million for losses over a permit that the state denied him, which would have allowed Intersal to search for a Spanish ship.

Almost a quarter-century ago, Masters' father, Philip, discovered the wreckage of the Queen Anne's Revenge, which ran aground in Beaufort, in what was then the colony of North Carolina, in June 1718. Volunteers with the Royal Navy killed Blackbeard in Ocracoke Inlet that same year.

Intersal found little loot when it located the shipwreck in 1996, but tens of thousands of artifacts have been recovered since then. Intersal and the state have reached two contracts, one in 1998 and another in 2013, that gave the company the rights to photos and videos of the wreck and of the recovery, study and preservation of its historic artifacts.
Related listings
U.S. Law Review

10/13/2019

National Coming Out Day festivities were tempered this year by anxiety that some LGBT folk may have to go back into the closet so they can make a living, depending on what the Supreme Court decides about workplace discrimination law.But the mere fact...

U.S. Law Review

10/07/2019

The biggest cases before the Supreme Court are often the last ones to be decided, and the focus on the court will be especially intense in June, just a few months before the 2020 election.President Donald Trump first announced his intention in 2017 t...

U.S. Law Review

10/04/2019

The U.S. Supreme Court said Monday it will leave in place a court decision that derailed the impeachment trials of three West Virginia Supreme Court justices accused of corruption.The case was one of a long list of those the Supreme Court announced i...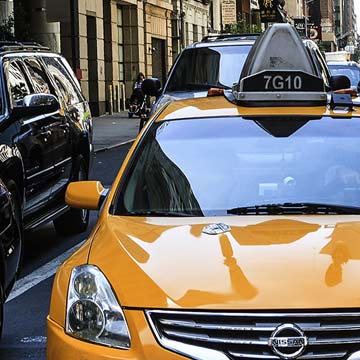 Any contracts or any transactions can go awry at any time
We know your business means a lot to you and want to understand all the aspects of your business so that we can help you in the best ways possible. We don't discriminate depending on the size of your company. Our mission statement is to represent all business owners and entrepreneurs by navigating them through the rough waters of business litigation and guiding them to success.

We are attorneys who want to make sure we understand your business objectives and goals before we start providing you with legal counsel individualized to your business. We know what it means to be dedicated to your business. After all, we are a business as well. And just like you, we want to provide the best service we can to our clients.

Any contracts or any transactions can go awry at any time. Sometimes, making important business decisions without legal help from business attorneys could cost you your business.We don't want you or your business to be misconstrued by anyone. Our attorneys make sure that we communicate with you often to make sure we are giving you the legal guidance you need at all times. We make sure we are responsive in a timely-manner with every single one of our clients to help them identify risks and prevent legal battles before they arise.