Supreme Court won't intervene over West Virginia justices
U.S. Law Review
The U.S. Supreme Court said Monday it will leave in place a court decision that derailed the impeachment trials of three West Virginia Supreme Court justices accused of corruption.

The case was one of a long list of those the Supreme Court announced it wouldn't hear, and as is usual the high court made no comment in declining to take the case. Monday was the Supreme Court's first day of arguments after its summer break.

The case the high court declined to review was a decision by five acting justices of West Virginia's highest court who ruled last year that prosecuting then-state Supreme Court Chief Justice Margaret Workman in the state Senate would violate the state constitution's separation of powers clause.

That ruling in Workman's case was later applied to also halt impeachment proceedings against two other justices who have since left the court: Robin Davis and Allen Loughry. Davis retired after the House approved impeachment charges against her. Loughry resigned after being convicted of felony fraud charges in federal court.
Related listings
U.S. Law Review

10/07/2019

The biggest cases before the Supreme Court are often the last ones to be decided, and the focus on the court will be especially intense in June, just a few months before the 2020 election.President Donald Trump first announced his intention in 2017 t...

U.S. Law Review

09/30/2019

Aimee Stephens lost her job at a suburban Detroit funeral home and she could lose her Supreme Court case over discrimination against transgender people. Amid her legal fight, her health is failing.But seven years after Stephens thought seriously of s...

U.S. Law Review

09/16/2019

A U.N.-backed court based in the Netherlands unveiled new charges Monday, including terrorism and intentional homicide, against a Hezbollah fighter who also is accused of assassinating former Lebanese Prime Minister Rafiq Hariri.The Special Tribunal ...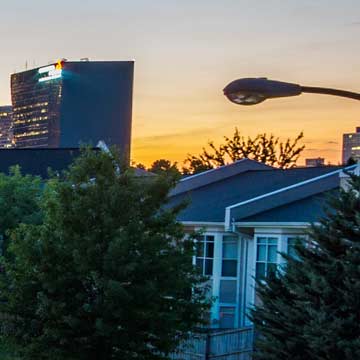 USCIS Adjusting Premium Processing Fee
U.S. Citizenship and Immigration Services (USCIS) announced today it is adjusting the premium processing fee for Form I-129, Petition for a Nonimmigrant Worker and Form I-140, Immigrant Petition for Alien Workers beginning on Oct. 1, 2018 to more effectively adjudicate petitions and maintain effective service to petitioners.

The premium processing fee will increase to $1,410, a 14.92 percent increase (after rounding) from the current fee of $1,225. This increase, which is done in accordance with the Immigration and Nationality Act, represents the percentage change in inflation since the fee was last increased in 2010 based on the Consumer Price Index for all Urban Consumers.

"Because premium processing fees have not been adjusted since 2010, our ability to improve the adjudications and service processes for all petitioners has been hindered as we've experienced significantly higher demand for immigration benefits. Ultimately, adjusting the premium processing fee will allow us to continue making necessary investments in staff and technology to administer various immigration benefit requests more effectively and efficiently," said Chief Financial Officer Joseph Moore. "USCIS will continue adjudicating all petitions on a case-by-case basis to determine if they meet all standards required under applicable law, policies, and regulations."

Premium processing is an optional service that is currently authorized for certain petitioners filing Forms I-129 or I-140. The system allows petitioners to request 15-day processing of certain employment-based immigration benefit requests if they pay an extra fee. The premium processing fee is paid in addition to the base filing fee and any other applicable fees, which cannot be waived.