Supreme Court won't intervene over West Virginia justices
U.S. Law Review
The U.S. Supreme Court said Monday it will leave in place a court decision that derailed the impeachment trials of three West Virginia Supreme Court justices accused of corruption.

The case was one of a long list of those the Supreme Court announced it wouldn't hear, and as is usual the high court made no comment in declining to take the case. Monday was the Supreme Court's first day of arguments after its summer break.

The case the high court declined to review was a decision by five acting justices of West Virginia's highest court who ruled last year that prosecuting then-state Supreme Court Chief Justice Margaret Workman in the state Senate would violate the state constitution's separation of powers clause.

That ruling in Workman's case was later applied to also halt impeachment proceedings against two other justices who have since left the court: Robin Davis and Allen Loughry. Davis retired after the House approved impeachment charges against her. Loughry resigned after being convicted of felony fraud charges in federal court.
Related listings
U.S. Law Review

10/07/2019

The biggest cases before the Supreme Court are often the last ones to be decided, and the focus on the court will be especially intense in June, just a few months before the 2020 election.President Donald Trump first announced his intention in 2017 t...

U.S. Law Review

09/30/2019

Aimee Stephens lost her job at a suburban Detroit funeral home and she could lose her Supreme Court case over discrimination against transgender people. Amid her legal fight, her health is failing.But seven years after Stephens thought seriously of s...

U.S. Law Review

09/16/2019

A U.N.-backed court based in the Netherlands unveiled new charges Monday, including terrorism and intentional homicide, against a Hezbollah fighter who also is accused of assassinating former Lebanese Prime Minister Rafiq Hariri.The Special Tribunal ...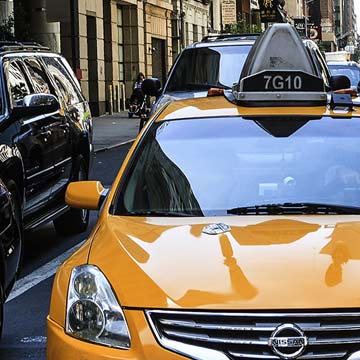 Any contracts or any transactions can go awry at any time
We know your business means a lot to you and want to understand all the aspects of your business so that we can help you in the best ways possible. We don't discriminate depending on the size of your company. Our mission statement is to represent all business owners and entrepreneurs by navigating them through the rough waters of business litigation and guiding them to success.

We are attorneys who want to make sure we understand your business objectives and goals before we start providing you with legal counsel individualized to your business. We know what it means to be dedicated to your business. After all, we are a business as well. And just like you, we want to provide the best service we can to our clients.

Any contracts or any transactions can go awry at any time. Sometimes, making important business decisions without legal help from business attorneys could cost you your business.We don't want you or your business to be misconstrued by anyone. Our attorneys make sure that we communicate with you often to make sure we are giving you the legal guidance you need at all times. We make sure we are responsive in a timely-manner with every single one of our clients to help them identify risks and prevent legal battles before they arise.