In or out? Court case on job bias casts pall on LGBT fests
U.S. Law Review
National Coming Out Day festivities were tempered this year by anxiety that some LGBT folk may have to go back into the closet so they can make a living, depending on what the Supreme Court decides about workplace discrimination law.

But the mere fact that words like "transgender" are being uttered before the nation's highest court gives some supporters of LGBT workplace rights hope that the pendulum will swing in their favor.

"I want all members of our community to feel supported by the government, and often for a lot of us and a lot of friends of mine, it's the first time that they feel represented," said Jessica Goldberg, a bisexual senior at the University of Colorado Denver.

Still, for many, the arguments showed the continuing relevance of National Coming Out Day, first observed in 1988 and marked every Oct. 11, though observances happen over several days. That includes Philadelphia's annual OutFest, held Sunday this year and billed as the largest National Coming Out Day event.

Coming Out Day and, by extension, events like OutFest aim to show that coming out of the closet helps individuals and the larger community win visibility and acceptance.

As music echoed in the packed streets of Philadelphia's Gayborhood and smoke from food carts hung overhead, Priscilla Gonzalez waited for friends on a stoop and pondered the timing of the Supreme Court arguments — and what she sees as a nefarious "military tactic" of dividing Republican Party opponents to weaken them.

"It's true that we are focused on trying to protect our group," said Gonzalez, a New York City resident attending her first OutFest. "Because we feel so threatened, we start to divide more, and I think that division brings disruptions."

Emotionally, the victory for LGBT marriage equality was "huge," said Susan Horowitz, publisher and editor of Between the Lines, an LGBT newspaper in Michigan. But the workplace discrimination case, with its legal ramifications, is bigger, she said.
Related listings
U.S. Law Review

10/07/2019

The biggest cases before the Supreme Court are often the last ones to be decided, and the focus on the court will be especially intense in June, just a few months before the 2020 election.President Donald Trump first announced his intention in 2017 t...

U.S. Law Review

10/04/2019

The U.S. Supreme Court said Monday it will leave in place a court decision that derailed the impeachment trials of three West Virginia Supreme Court justices accused of corruption.The case was one of a long list of those the Supreme Court announced i...

U.S. Law Review

09/30/2019

Aimee Stephens lost her job at a suburban Detroit funeral home and she could lose her Supreme Court case over discrimination against transgender people. Amid her legal fight, her health is failing.But seven years after Stephens thought seriously of s...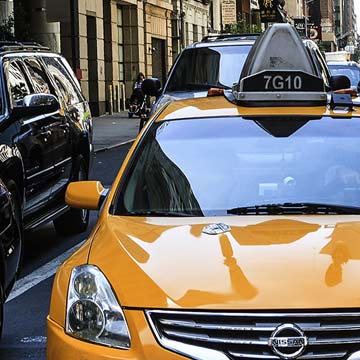 Any contracts or any transactions can go awry at any time
We know your business means a lot to you and want to understand all the aspects of your business so that we can help you in the best ways possible. We don't discriminate depending on the size of your company. Our mission statement is to represent all business owners and entrepreneurs by navigating them through the rough waters of business litigation and guiding them to success.

We are attorneys who want to make sure we understand your business objectives and goals before we start providing you with legal counsel individualized to your business. We know what it means to be dedicated to your business. After all, we are a business as well. And just like you, we want to provide the best service we can to our clients.

Any contracts or any transactions can go awry at any time. Sometimes, making important business decisions without legal help from business attorneys could cost you your business.We don't want you or your business to be misconstrued by anyone. Our attorneys make sure that we communicate with you often to make sure we are giving you the legal guidance you need at all times. We make sure we are responsive in a timely-manner with every single one of our clients to help them identify risks and prevent legal battles before they arise.