California Supreme Court dumps triple-slaying death sentence
U.S. Law Review
The California Supreme Court on Monday overturned the murder convictions and death sentence for a man who killed three people and committed a series of other crimes in San Diego in 1985.

The court ordered a new trial for Billy Ray Waldon, ruling unanimously that a lower court judge improperly allowed Bill Ray Waldon to represent himself at trial despite testimony at an earlier competency hearing that he suffered from paranoia and a thought disorder impairing his ability to think clearly.

The judge overturned a previous decision by another judge who had found Waldon wasn't competent to represent himself.

Authorities said that over a two-week period in December 1985, Waldon shot and killed Dawn Ellerman and set her home on fire, killing her teenage daughter, Erin Ellerman, by smoke inhalation.

He also broke into an apartment and robbed and raped the resident, robbed four women of their purses, shot and killed Gordon Wells as he worked on a car and wounded a neighbor who had heard the shots and went to help Wells, authorities said.

Waldon was finally arrested six months later. At trial, Waldon claimed federal agents had framed him for the crimes "to thwart his efforts to promote world peace, spread new languages, and advance Cherokee autonomy," according to the Supreme Court's ruling. He also claimed CIA agents had monitored him.
Related listings
U.S. Law Review

01/09/2023

The New Mexico Supreme Court is scheduled to hear oral arguments Monday in a legal challenge to a congressional map that divvies up a politically conservative region of the state.It's one of several court battles in states from Kentucky to Utah...

U.S. Law Review

01/02/2023

Prosecutors plan to seek a decades-long prison sentence for a man who is expected to plead guilty this week to opening fire in a subway car and wounding 10 riders in an attack that shocked New York City.Frank James, 63, is scheduled to enter a guilty...

U.S. Law Review

12/27/2022

A Manhattan federal judge known for swift decisions and a no-nonsense demeanor during three decades of overseeing numerous high-profile cases was assigned Tuesday to Sam Bankman-Fried's cryptocurrency case.The case was relegated to Judge Lewis ...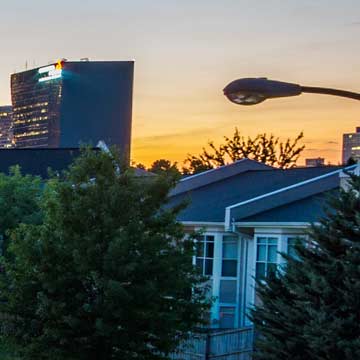 USCIS Adjusting Premium Processing Fee
U.S. Citizenship and Immigration Services (USCIS) announced today it is adjusting the premium processing fee for Form I-129, Petition for a Nonimmigrant Worker and Form I-140, Immigrant Petition for Alien Workers beginning on Oct. 1, 2018 to more effectively adjudicate petitions and maintain effective service to petitioners.

The premium processing fee will increase to $1,410, a 14.92 percent increase (after rounding) from the current fee of $1,225. This increase, which is done in accordance with the Immigration and Nationality Act, represents the percentage change in inflation since the fee was last increased in 2010 based on the Consumer Price Index for all Urban Consumers.

"Because premium processing fees have not been adjusted since 2010, our ability to improve the adjudications and service processes for all petitioners has been hindered as we've experienced significantly higher demand for immigration benefits. Ultimately, adjusting the premium processing fee will allow us to continue making necessary investments in staff and technology to administer various immigration benefit requests more effectively and efficiently," said Chief Financial Officer Joseph Moore. "USCIS will continue adjudicating all petitions on a case-by-case basis to determine if they meet all standards required under applicable law, policies, and regulations."

Premium processing is an optional service that is currently authorized for certain petitioners filing Forms I-129 or I-140. The system allows petitioners to request 15-day processing of certain employment-based immigration benefit requests if they pay an extra fee. The premium processing fee is paid in addition to the base filing fee and any other applicable fees, which cannot be waived.