Dutch-based court files new charges against Hariri suspect
U.S. Law Review
A U.N.-backed court based in the Netherlands unveiled new charges Monday, including terrorism and intentional homicide, against a Hezbollah fighter who also is accused of assassinating former Lebanese Prime Minister Rafiq Hariri.

The Special Tribunal for Lebanon announced that a judge has confirmed a new five-count indictment accusing Salim Jamil Ayyash of three bombings targeting Lebanese politicians in 2004 and 2005. The court also issued a Lebanese and an international arrest warrant for Ayyash, whose whereabouts aren't known.

He was one of four Hezbollah fighters tried in absentia by the tribunal for allegedly masterminding the truck bombing that killed Hariri and 21 others and wounded more than 220 passers-by on Feb. 14, 2005. Judges haven't yet reached verdicts.

The new indictment, issued under seal in June, accuses Ayyash of three bombings on Oct. 1, 2004, June 21 and July 12, 2005, each targeting a different politician - Marwan Hamadeh, Georges Hawi and Elias El-Murr.

Hawi was killed and the other two politicians wounded in the attacks. Two other people also were killed and nearly 20 injured.

"Ayyash coordinated the preparation and execution of each of these attacks," the indictment says.

The indictment comes amid mounting pressure on Hezbollah by the U.S. that recently intensified sanctions against the group targeting for the first time two Hezbollah members of parliament in July.

Former Cabinet Minister Wiam Wahhab, a strong ally of Hezbollah, tweeted: "We are not surprised that the international tribunal issued its indictment to coincide Washington's attack (on Hezbollah) in which it is using all its weapons."
Related listings
U.S. Law Review

08/17/2019

A federal appeals court has expanded a lawsuit by minor league baseball players alleging they are being paid less than minimum wage.Players sued major league teams in February 2014, claiming most earn less than $7,500 annually in violation of several...

U.S. Law Review

07/29/2019

The Kansas Supreme Court's chief justice plans to retire before the end of the year, allowing first-year Democratic Gov. Laura Kelly to leave a bigger mark on the state's highest court than her conservative Republican predecessors.Chief Justice Lawto...

U.S. Law Review

06/29/2019

The Supreme Court is forbidding President Donald Trump's administration from adding a citizenship question to the 2020 census for now. The court says the Trump administration's explanation for wanting to add the question was "more o...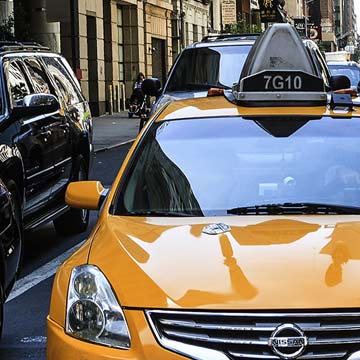 Any contracts or any transactions can go awry at any time
We know your business means a lot to you and want to understand all the aspects of your business so that we can help you in the best ways possible. We don't discriminate depending on the size of your company. Our mission statement is to represent all business owners and entrepreneurs by navigating them through the rough waters of business litigation and guiding them to success.

We are attorneys who want to make sure we understand your business objectives and goals before we start providing you with legal counsel individualized to your business. We know what it means to be dedicated to your business. After all, we are a business as well. And just like you, we want to provide the best service we can to our clients.

Any contracts or any transactions can go awry at any time. Sometimes, making important business decisions without legal help from business attorneys could cost you your business.We don't want you or your business to be misconstrued by anyone. Our attorneys make sure that we communicate with you often to make sure we are giving you the legal guidance you need at all times. We make sure we are responsive in a timely-manner with every single one of our clients to help them identify risks and prevent legal battles before they arise.