Europe's human rights court finds fault with Polish tribunal
U.S. Law Review
The European Court of Human Rights said Friday that Poland's top court violated a local company's right to fair trial because a judge on the review panel handling its case had been irregularly appointed to the tribunal.

Law experts in Poland and critics of the right-wing government have long argued that some of the judges of the Constitutional Tribunal were appointed in violation of the law and that their rulings should therefore be considered void.

The European court said the company was denied the right to be heard by a lawfully-appointed court because there were irregularities in the appointment of one of the panel's judges, Mariusz Muszynski, to the tribunal. It said Poland's parliament and President Andrzej Duda had no right to appoint Muszynski and some other judges to the tribunal.

Constitutional Tribunal head Julia Przylebska, a government loyalist, reacted by saying the European court "lawlessly interfered into the competence" of Poland's parliament and president and that its ruling has no effect on Poland's legal system.

Poland's government appointed Przylebska, Muszynski and other loyalists to the tribunal in 2015, ignoring the fact that some of the positions had already been filled by the previous administration. The government's bid to take political control of the tribunal and of the Supreme Court is a major point of friction with the European Union — to which Poland belongs — which says it's a violation of democratic rules.

Government critics said Friday's decision cast doubt on every ruling with the participation of judges appointed in that way — including a key, controversial decision that allowed a further tightening of Poland's strict anti-abortion law and sparked mass protests in the country.

The grass-producing company turned to the European court saying its rights had been violated after Poland's courts and the Constitutional Tribunal refused it the full compensation it had sought for damage caused by wild boars.

The European court ordered Poland to pay the company the rough equivalent of 3,400 euros ($4,100) for court costs but said the amount of compensation was the competence of Poland's courts.
Related listings
U.S. Law Review

05/03/2021

The fight over whether the U.S. Census Bureau can use a controversial statistical technique to keep people's information private in the numbers used for drawing political districts on Monday was going before a judicial panel which must decide i...

U.S. Law Review

04/29/2021

The grandmother of a 2-year-old girl who was beaten and starved to death wants to file a wrongful death lawsuit against three caseworkers who oversaw the girl's care, and has taken her case to the Ohio Supreme Court.During oral arguments Wednes...

U.S. Law Review

04/26/2021

The Supreme Court agreed on Monday to hear an appeal to expand gun rights in the United States in a New York case over the right to carry a firearm in public for self-defense. The case marks the court's first foray into gun rights since Justice...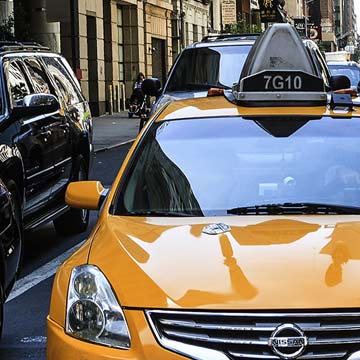 Any contracts or any transactions can go awry at any time
We know your business means a lot to you and want to understand all the aspects of your business so that we can help you in the best ways possible. We don't discriminate depending on the size of your company. Our mission statement is to represent all business owners and entrepreneurs by navigating them through the rough waters of business litigation and guiding them to success.

We are attorneys who want to make sure we understand your business objectives and goals before we start providing you with legal counsel individualized to your business. We know what it means to be dedicated to your business. After all, we are a business as well. And just like you, we want to provide the best service we can to our clients.

Any contracts or any transactions can go awry at any time. Sometimes, making important business decisions without legal help from business attorneys could cost you your business.We don't want you or your business to be misconstrued by anyone. Our attorneys make sure that we communicate with you often to make sure we are giving you the legal guidance you need at all times. We make sure we are responsive in a timely-manner with every single one of our clients to help them identify risks and prevent legal battles before they arise.