Slain girl's grandmother wants caseworkers deemed 'reckless'
U.S. Law Review
The grandmother of a 2-year-old girl who was beaten and starved to death wants to file a wrongful death lawsuit against three caseworkers who oversaw the girl's care, and has taken her case to the Ohio Supreme Court.

During oral arguments Wednesday, justices questioned the responsibility the state's children's service agency has for protecting children as its caseworkers investigate allegations of abuse.

The child prompting the case, Glenara Bates, weighed under 14 pounds ? almost half the recommended weight for a 2-year-old girl?when she died in March 2015, and Hamilton County authorities said she was beaten by her parents, with visible belt and bite marks among other injuries.

Her father, Glen Bates, was sentenced to death the following year, but his conviction and sentence were later overturned after the state high court said a juror who made racially biased comments on a jury questionnaire should not have been seated in the trial of Bates, who is Black. A new trial is scheduled for January.

The girl's mother was sentenced to 15 years to life in prison.

After Glenara's death, the girl's maternal grandmother, Desena Bradley, sued three Hamilton County caseworkers, saying they missed obvious signs of abuse. Three weeks after caseworkers declared the girl "happy and healthy" during a March 2015 visit, she was dead, according to Desena Bradley's complaint in the Ohio Supreme Court.

"According to the coroner, Glenara had been brutalized for months on end before her death," Rachel Bloomekatz, an attorney representing the grandmother, said in a November court filing. "But somehow, Glenara's bruises, scars, bite marks, whip marks, and gaunt, under-fed body completely eluded the caseworkers."

State law provides case workers immunity from such lawsuits unless they were found to have acted "in a wanton or reckless manner." Lower courts rejected the grandmother's claims, saying she hadn't provided enough evidence that the immunity should be lifted.

Desena Bradley appealed to the Ohio Supreme Court, which held oral arguments Wednesday. A decision isn't expected for months. It's unclear from court records whether Desena Bradley stepped in on behalf of her granddaughter when she was alive.

Hamilton County officials wants the high court to dismiss the lawsuit, arguing the girl was killed by her parents and not by county workers. There's no evidence the caseworkers acted maliciously or in bad faith, county attorneys said.
Related listings
U.S. Law Review

04/26/2021

The Supreme Court agreed on Monday to hear an appeal to expand gun rights in the United States in a New York case over the right to carry a firearm in public for self-defense. The case marks the court's first foray into gun rights since Justice...

U.S. Law Review

04/05/2021

The Supreme Court sided Monday with Google in an $8 billion copyright dispute with Oracle over the internet company's creation of the Android operating system used on most smartphones worldwide.To create Android, which was released in 2007, Goo...

U.S. Law Review

04/01/2021

A federal judge refused Thursday to set bail for a Texas man who was wearing a T-shirt that said, "I Was There, Washington D.C., January 6, 2021," when he was arrested on charges he stormed the U.S. Capitol on Jan. 6.U.S. Judge Carl Nicho...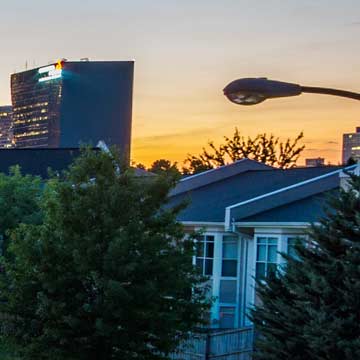 USCIS Adjusting Premium Processing Fee
U.S. Citizenship and Immigration Services (USCIS) announced today it is adjusting the premium processing fee for Form I-129, Petition for a Nonimmigrant Worker and Form I-140, Immigrant Petition for Alien Workers beginning on Oct. 1, 2018 to more effectively adjudicate petitions and maintain effective service to petitioners.

The premium processing fee will increase to $1,410, a 14.92 percent increase (after rounding) from the current fee of $1,225. This increase, which is done in accordance with the Immigration and Nationality Act, represents the percentage change in inflation since the fee was last increased in 2010 based on the Consumer Price Index for all Urban Consumers.

"Because premium processing fees have not been adjusted since 2010, our ability to improve the adjudications and service processes for all petitioners has been hindered as we've experienced significantly higher demand for immigration benefits. Ultimately, adjusting the premium processing fee will allow us to continue making necessary investments in staff and technology to administer various immigration benefit requests more effectively and efficiently," said Chief Financial Officer Joseph Moore. "USCIS will continue adjudicating all petitions on a case-by-case basis to determine if they meet all standards required under applicable law, policies, and regulations."

Premium processing is an optional service that is currently authorized for certain petitioners filing Forms I-129 or I-140. The system allows petitioners to request 15-day processing of certain employment-based immigration benefit requests if they pay an extra fee. The premium processing fee is paid in addition to the base filing fee and any other applicable fees, which cannot be waived.