High court reinstates S. Carolina ballot witness requirement
U.S. Law Review
The Supreme Court on Monday reinstated a requirement that South Carolina voters using absentee ballots in November's election get a witness to sign their ballots.

Democrats had sought to have the requirement put on hold because of the coronavirus pandemic, but Republicans had defended it as deterring fraud.

While the high court reinstated the requirement for now, it said that any ballots cast before the court's action Monday evening "and received within two days of this order may not be rejected for failing to comply with the witness requirement."
Related listings
U.S. Law Review

09/17/2020

The Supreme Court said Wednesday it will start its new term next month the way it ended the last one, with arguments by telephone because of the coronavirus pandemic and live audio available to the public.With 87-year-old Justice Ruth Bader Ginsburg ...

U.S. Law Review

09/13/2020

U.S. President Donald Trump announced at the White House on Wednesday a new list of 20 more candidates he would consider nominating to the Supreme Court, which is widely seen as his latest effort to bolster support among conservative voters in the No...

U.S. Law Review

08/02/2020

Ex-Malaysian Prime Minister Najib Razak arrived at court Tuesday for a verdict in the first of several corruption trials linked to the multibillion-dollar looting of the 1MDB state investment fund.The outcome is widely seen as a test of the rule of l...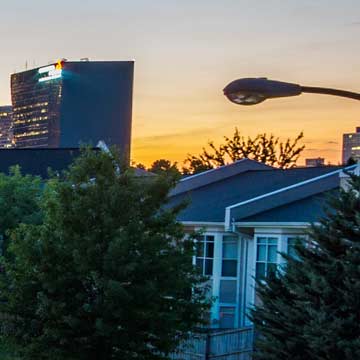 USCIS Adjusting Premium Processing Fee
U.S. Citizenship and Immigration Services (USCIS) announced today it is adjusting the premium processing fee for Form I-129, Petition for a Nonimmigrant Worker and Form I-140, Immigrant Petition for Alien Workers beginning on Oct. 1, 2018 to more effectively adjudicate petitions and maintain effective service to petitioners.

The premium processing fee will increase to $1,410, a 14.92 percent increase (after rounding) from the current fee of $1,225. This increase, which is done in accordance with the Immigration and Nationality Act, represents the percentage change in inflation since the fee was last increased in 2010 based on the Consumer Price Index for all Urban Consumers.

"Because premium processing fees have not been adjusted since 2010, our ability to improve the adjudications and service processes for all petitioners has been hindered as we've experienced significantly higher demand for immigration benefits. Ultimately, adjusting the premium processing fee will allow us to continue making necessary investments in staff and technology to administer various immigration benefit requests more effectively and efficiently," said Chief Financial Officer Joseph Moore. "USCIS will continue adjudicating all petitions on a case-by-case basis to determine if they meet all standards required under applicable law, policies, and regulations."

Premium processing is an optional service that is currently authorized for certain petitioners filing Forms I-129 or I-140. The system allows petitioners to request 15-day processing of certain employment-based immigration benefit requests if they pay an extra fee. The premium processing fee is paid in addition to the base filing fee and any other applicable fees, which cannot be waived.