Transgender woman in Supreme Court case 'happy being me'
U.S. Law Review
Aimee Stephens lost her job at a suburban Detroit funeral home and she could lose her Supreme Court case over discrimination against transgender people. Amid her legal fight, her health is failing.

But seven years after Stephens thought seriously of suicide and six years after she announced that she would henceforth be known as Aimee instead of Anthony, she has something no one can take away.

The Supreme Court will hear Stephens' case Oct. 8 over whether federal civil rights law that bars job discrimination on the basis of sex protects transgender people. Other arguments that day deal with whether the same law covers sexual orientation.

The cases are the first involving LGBT rights since the retirement of Justice Anthony Kennedy, the court's gay-rights champion and decisive vote on those issues. They probably won't be decided before spring, during the 2020 presidential campaign.

The 58-year-old Stephens plans to attend the arguments despite dialysis treatments three times a week to deal with kidney failure and breathing problems that require further treatment. She used a walker the day she spoke to AP at an LGBT support center in the Ferndale suburb north of Detroit.

"I felt what they did to me wasn't right. In fact, it was downright wrong," Stephens said, her North Carolina roots evident in her speech. "But I also realized it wasn't just me, that there were others in the world facing the same tune."

On the other side of the case is the R.G. and G.R. Harris Funeral Homes, whose owner worries that a ruling for Stephens also would prohibit sex-specific sleeping facilities in shelters, as well as showers, restrooms and locker rooms. Congress can change the law to make explicit protections for LGBT people if it wishes, owner Thomas Rost says in court papers.
Related listings
U.S. Law Review

09/16/2019

A U.N.-backed court based in the Netherlands unveiled new charges Monday, including terrorism and intentional homicide, against a Hezbollah fighter who also is accused of assassinating former Lebanese Prime Minister Rafiq Hariri.The Special Tribunal ...

U.S. Law Review

08/17/2019

A federal appeals court has expanded a lawsuit by minor league baseball players alleging they are being paid less than minimum wage.Players sued major league teams in February 2014, claiming most earn less than $7,500 annually in violation of several...

U.S. Law Review

07/29/2019

The Kansas Supreme Court's chief justice plans to retire before the end of the year, allowing first-year Democratic Gov. Laura Kelly to leave a bigger mark on the state's highest court than her conservative Republican predecessors.Chief Justice Lawto...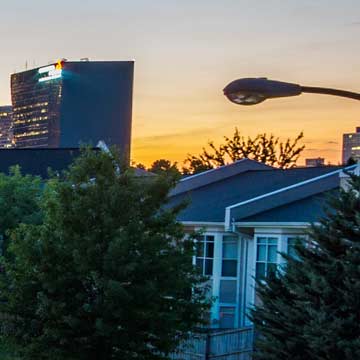 USCIS Adjusting Premium Processing Fee
U.S. Citizenship and Immigration Services (USCIS) announced today it is adjusting the premium processing fee for Form I-129, Petition for a Nonimmigrant Worker and Form I-140, Immigrant Petition for Alien Workers beginning on Oct. 1, 2018 to more effectively adjudicate petitions and maintain effective service to petitioners.

The premium processing fee will increase to $1,410, a 14.92 percent increase (after rounding) from the current fee of $1,225. This increase, which is done in accordance with the Immigration and Nationality Act, represents the percentage change in inflation since the fee was last increased in 2010 based on the Consumer Price Index for all Urban Consumers.

"Because premium processing fees have not been adjusted since 2010, our ability to improve the adjudications and service processes for all petitioners has been hindered as we've experienced significantly higher demand for immigration benefits. Ultimately, adjusting the premium processing fee will allow us to continue making necessary investments in staff and technology to administer various immigration benefit requests more effectively and efficiently," said Chief Financial Officer Joseph Moore. "USCIS will continue adjudicating all petitions on a case-by-case basis to determine if they meet all standards required under applicable law, policies, and regulations."

Premium processing is an optional service that is currently authorized for certain petitioners filing Forms I-129 or I-140. The system allows petitioners to request 15-day processing of certain employment-based immigration benefit requests if they pay an extra fee. The premium processing fee is paid in addition to the base filing fee and any other applicable fees, which cannot be waived.