Netanyahu heads to court as 1st sitting Israeli PM on trial
U.S. Law Review
Israeli Prime Minister Benjamin Netanyahu is lashing out at Israel's justice system, saying his trial on corruption charges is an attempt to "depose" him.

Prime Minister Benjamin spoke Sunday as he arrived at a Jerusalem courthouse for the start of his trial. Netanyahu is set to appear at the opening hearing at a Jerusalem district court, after his request to have his lawyers represent him instead was rejected. The courthouse was drawing crowds of supporters, protesters and media hoping to witness Netanyahu enter the building, where he will hear the arraignment against him.

The dramatic scene comes just days after the long-serving leader swore in his new government, breaking more than a year of political stalemate following three inconclusive elections.

Netanyahu held his first Cabinet meeting with the new government just hours before heading to court. Neither he nor any of his ministers addressed the looming trial but the country's outgoing religious affairs minister wished Netanyahu that "God will bring the truth out" at his trial.

Netanyahu faces charges of fraud, breach of trust, and accepting bribes in a series of corruption cases stemming from ties to wealthy friends. He is accused of accepting lavish gifts and offering to grant favors to powerful media moguls in exchange for favorable coverage of him and his family. He denies the charges and has lashed out at the media, police, prosecution and courts of forging a conspiracy to oust him. It comes after years of scandals swirling around the family.
Related listings
U.S. Law Review

05/24/2020

An appeals court has upheld California Gov. Gavin Newsom's ban on in-person church services amid the coronavirus pandemic, in a split ruling that found that government's emergency powers override what in normal times would be fundamental ...

U.S. Law Review

05/17/2020

Lawyers for Indiana's attorney general are arguing he has the legal right to remain in office even while serving a 30-day suspension of his law license for groping four women. The arguments filed Friday with the state Supreme Court come after R...

U.S. Law Review

05/03/2020

The Wisconsin Supreme Court announced Friday that it will hear oral arguments early next week in a lawsuit seeking to block Democratic Gov. Tony Evers' stay-at-home order.The justices ruled 6-1 to accept the case and scheduled oral arguments fo...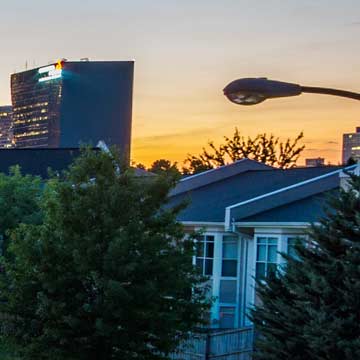 USCIS Adjusting Premium Processing Fee
U.S. Citizenship and Immigration Services (USCIS) announced today it is adjusting the premium processing fee for Form I-129, Petition for a Nonimmigrant Worker and Form I-140, Immigrant Petition for Alien Workers beginning on Oct. 1, 2018 to more effectively adjudicate petitions and maintain effective service to petitioners.

The premium processing fee will increase to $1,410, a 14.92 percent increase (after rounding) from the current fee of $1,225. This increase, which is done in accordance with the Immigration and Nationality Act, represents the percentage change in inflation since the fee was last increased in 2010 based on the Consumer Price Index for all Urban Consumers.

"Because premium processing fees have not been adjusted since 2010, our ability to improve the adjudications and service processes for all petitioners has been hindered as we've experienced significantly higher demand for immigration benefits. Ultimately, adjusting the premium processing fee will allow us to continue making necessary investments in staff and technology to administer various immigration benefit requests more effectively and efficiently," said Chief Financial Officer Joseph Moore. "USCIS will continue adjudicating all petitions on a case-by-case basis to determine if they meet all standards required under applicable law, policies, and regulations."

Premium processing is an optional service that is currently authorized for certain petitioners filing Forms I-129 or I-140. The system allows petitioners to request 15-day processing of certain employment-based immigration benefit requests if they pay an extra fee. The premium processing fee is paid in addition to the base filing fee and any other applicable fees, which cannot be waived.